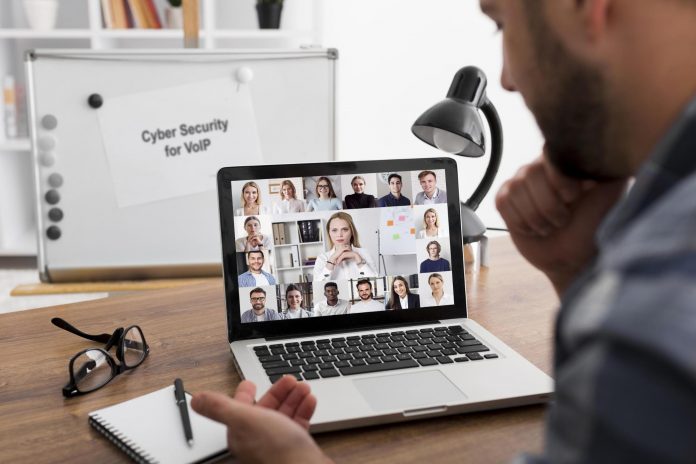 Thanks to being hosted in the cloud, Unified Communications boasts a plethora of benefits to any workforce. That said, due to being based on the internet, making sure that your system security is reliable and robust is even more critical. But how exactly can you keep your Unified Communications system secure? Let's take a look.
1. Choose the right platform
The first step in ensuring that your system is secure is doing your research to find out which platform is rated as the most secure according to its users. By opting for the Unified Communications platform that is the most reliable, trustworthy, and comes with effective customer services, you can rest assured that you have the best foundation for long term security.
In addition, a platform that offers comprehensive customer support can be worthwhile, as if anything were to happen, you can have peace of mind that an expert will be on hand to help.
2. Constantly monitor your communications
Employ thorough analytics and monitoring systems, allowing you to detect any security breaches, vulnerabilities, or suspicious activity before it becomes a larger issue. Many platforms will have analytics incorporated into their systems already, but it is always worth double checking how this feature works.
If you have the option between manual and automated analytics, as a general rule of thumb AI-based analytics can be more reliable. This is because they continuously and consistently monitor your communications, looking for patterns and anomalies in the data.
3. Undertake regular maintenance
Even if you have optimum security now, this does not mean that this will be the case forever. Technology is continuously evolving and adapting, so it is essential that you keep your software and hardware as up-to-date as possible.
Set dates throughout the year for reviewing your Unified Communications to solution, updating and patching when appropriate. For added ease, look for a platform that automatically downloads and installs updates – or one which can be maintained and updated remotely through the cloud.
4. Promote stringent IT security protocols
Every business should have clear instructions on IT safety. This guide should lay out how often a password should be changed, the key considerations when setting a password, requirements of the password, and whether your business requires two-factor authentication. It should also identify key roles that need to be undertaken, and who has been tasked with each responsibility.
Once these policies are in place, it is important to revisit them regularly to ensure that they are always up-to-date with the latest advice. IT safety and security should also be a key training programme within the employee onboarding process, and even the most experienced employees should have regular training sessions to refresh their memory.
5. Install additional security measures where necessary
Deploying additional security can provide an extra layer of reliability to keeping your Unified Communications safe from vulnerabilities. One example of this is a firewall, which can prevent unknown or unapproved devices from getting into your network, thus reducing the risk of malicious traffic.
If your workforce works remotely or as part of a hybrid structure – one of the key benefits of using Unified Communications – you might also want to consider using a VPN to mask remote users' home network's IP address.
And there you have it – just five simple tips to help you improve the security of your Unified Communications system.
Also Read: How to play Unblocked games 67