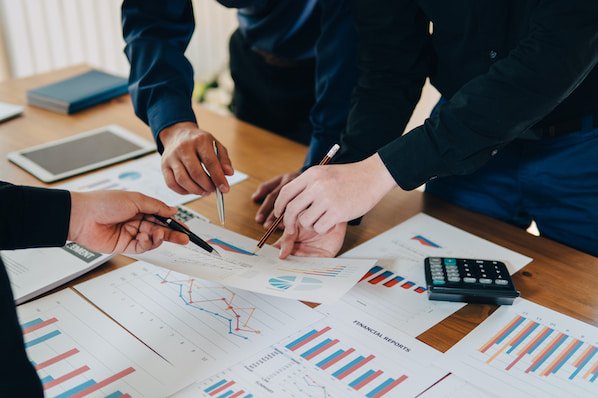 One of the most crucial ways to ensure the success of your business is to maintain detailed and accurate reports. By tracking and reporting your business strategies and determining how well they work, you'll be able to work out specific actions to take to further increase the success of your business. Here are five ways to improve your business reporting.
Identify essential data
Specific data is one of the most valuable parts of a business. Research shows that those with usable data see 35% faster growth each year. Therefore, it's essential to the understanding and improvement of your business that any data that can be measured is. By identifying the right kinds of data you'll be ensuring that your business can gain all-important business intelligence that will help with the creation of targeted strategies and overall return on investment.
2. Record all required data
Now that you know what data is essential, it's time to work out if the data you're recording is necessary and relevant. Now is the chance to make changes to ensure the data you're collecting is actually necessary or if it can be discarded.
By only recording essential data, your business will be able to create accurate reports that enable decisions to be made a lot more efficiently. If you're finding that your current system isn't flexible enough to do this, consider a platform like Xelix that can help you get the most out of your business.
3. Obtain important data
While predefined reports are a quick way of getting business insights, however every business is different, so it's a good idea to make use of business intelligence tools that can help to interpret the data instead. Dashboards in particular are a good way of obtaining important data because they can get information from a range of places and collate it into a unified system for you, making it a lot easier to access and interpret.
4. Consider the presentation of data
Although reports aren't automatically the first thing that comes to mind when you think of aesthetics, it's super important that the presentation of your data is clear and simple. The purpose of the report is to provide users with important information in a way that makes it easy for them to make informed choices.
Remember the importance of identifying current performance compared to previous performances and highlight any specific risks or successes too.
5. Automate
Once you've followed the above steps and have a clear idea of what you want to measure and how you're going to get that information, make sure you look for ways to automate and merge reports from different systems. Using a single system means that all the data you need is accessible in a single place, making the whole process much easier for users.
For example, rather than having to manually run multiple reports at once, you can schedule reports to be created and sent to the right people at any given time, saving you a lot of the time and energy.
As you can see, improving reporting can lead to a manifold of improvements to business. With these ideas in mind, you can begin to optimise your business and reap the benefits.