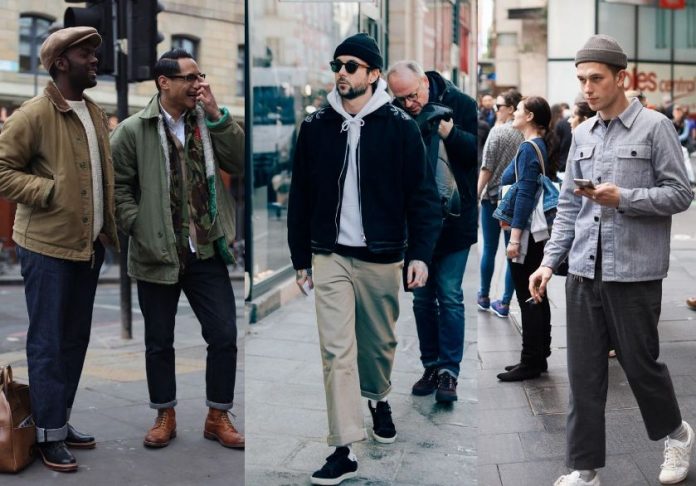 As a gentleman, your working wardrobe must be smart, suave and sophisticated. You should be walking into the office every day, feeling like the best version of yourself. In fact, it's scientifically proven that the better you feel inside, the better your performance at work is! It stands to reason then, if you want to excel in the workplace and boost your self-esteem all at once, you have to build yourself a stylish workwear wardrobe.
If you're not sure where to start with creating a fashionable workwear wardrobe, we have just the guide you need. Read on for more.
Invest in the basics
Most offices have a business-centred dress code, whether this is business formal or business casual. As a result, this usually demands a few good suits in your wardrobe! All good suits begin with the basics, so we recommend investing in a couple of high-quality shirts for men. The difference in quality between a mass-produced shirt and one made with care is immediate. These shirts look and feel crisp, soft and tailored; perfect for pulling a three-piece suit together.
Leather shoes are a must-have
Not only are leather shoes comfortable and hard-wearing – making them perfect for a variety of working environments! – they show your attention to detail when it comes to style. This is a prized quality that will serve you well in any office. Leather shoes like Oxfords or Brogues have a reputation for being both fashionable and professional, raising the standard of your workwear wardrobe.
Purchase a variety of slacks
Slacks are another major component of a business suit, and you should have various different slacks to hand. In professional colours such as navy, beige or black, slacks are a versatile addition to a man's wardrobe – dress them up as part of a three-piece suit, or dress them down with a collared shirt and no blazer. Best of all, slacks are comfortable, easily tailored and often made of breathable material for long days in the office. Once again, these are basics that form the foundation of a strong, stylish workwear wardrobe for men.
Don't forget about important accessories
Collar stays, cufflinks and belts are all important accessories that elevate the quality of your workwear wardrobe. Unfortunately, they're also often overlooked! Firstly, collar stays provide much-needed structure to your shirt collar so it doesn't wrinkle or crease unattractively. Similarly, cufflinks are a stylish accessory that also serves a structural purpose; they ensure your cuffs stay in place, and consequently enhance the fit of your shirt. Finally, your belt is also more important than you might think – it should always match the colour of your shoes. This demonstrates a cohesive style, and makes you look more put-together in the office.
The way you present yourself speaks a thousand words. If you want to display yourself as a daring entrepreneur or a forward-looking businessman, we cannot understate the importance of a well-rounded, stylish workwear wardrobe.
Heed our advice, and make great (fashionable) strides in the working world.