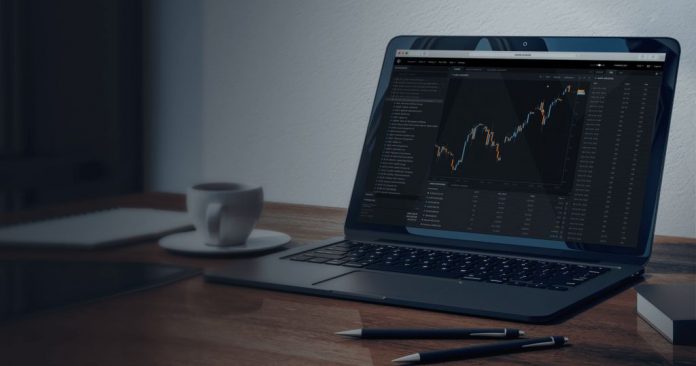 About Exante:
Exante is an investment firm that possesses multiple licenses and facilitates traders with direct access to a broad spectrum of financial instruments. Founded in 2011 by Alexey Kirienko, Gatis Eglitis Exante, and Anatoly Knyazev, Exante caters to both individual and corporate clients. The firm's trading platform grants client access to more than 50 financial markets spanning across the US, Europe, Asia, and Australia, thereby enabling them to invest in a diverse range of financial instruments such as stocks, bonds, options, futures, currencies, and more. With licenses from reputable financial regulatory bodies such as CySEC (Cyprus), FCA (UK), and SFC (Hong Kong), Exante has been a key player in the industry for the past decade.
The process of setting up your account on Exante's trading platform is simple and straightforward and can be completed in a few steps. This review will guide you through the process of setting up an account on Exante's trading platform and highlight some of the features and benefits of the platform.
Step 1: Click on "Open an Account" on Exante's Website
To set up an account on Exante's trading platform, the first step is to visit the company's website at www.exante.eu. Once you have accessed the website, locate the "Open an Account" button situated in the top right-hand corner of the page and click on it.
Step 2: Choose the Right Type of Account for You
Exante provides several types of accounts to its clients, including individual, joint, and corporate accounts. You will be able to choose the type of account that suits your needs and click on the "Open Account" button.
Step 3: Fill Out the Registration Form
Once you have chosen the type of account you need on Exante's trading platform, the next step is to fill out the registration form. This form will require you to provide your personal details such as your name, address, date of birth, and contact information. Additionally, you will be prompted to create a unique username and password for security purposes.
Step 4: Verify Your Identity
To comply with regulatory requirements, Exante will need to verify your identity before you start trading on the platform. Accordingly, you will need to provide a copy of your government-issued ID, such as a passport or driver's license, and a proof of address, such as a utility bill or bank statement. After you have the documents, you will need to upload them directly to the registration form.
Step 5: Fund Your Account
Once your account has been verified, you can fund it by making a deposit. Exante offers several deposit methods, including bank transfer, credit card, and e-wallets. Choose the deposit method that is most convenient for you and follow the instructions to make a deposit.
Step 6: Download and Install the Trading Platform
After your account has been funded, you can download and install the Exante trading platform. The trading platform is available for desktop and mobile devices and can be downloaded directly from Exante's website. Follow the instructions on the website to download it. It is recommended that you download the app as soon as possible to access the platform wherever and whenever you want, which will help you keep up with the fast-paced trading environment in today's business.
Step 7: Start Trading
Once you have installed your trading platform, you can start your trading journey with Exante's platform. Through your trading platform, you will be able to access multiple financial instruments, such as stocks, bonds, options, futures, currencies, and more. You can customize your trading environment to suit your specific needs and preferences and take advantage of a range of advanced order types to execute trades with precision and efficiency.
Summary
Setting up an account on Exante's trading platform is a simple and smooth process that can be completed in just a few steps. By following the mentioned steps, you will be able to open an account and start trading on Exante's platform right away. Exante's trading platform is quite promising with its powerful and versatile tool for traders of all levels of experience. The process of trading is facilitated with access to a wide range of financial instruments, real-time market data, advanced order types, a customizable interface, a high level of security, mobile trading, and integrated risk management tools.