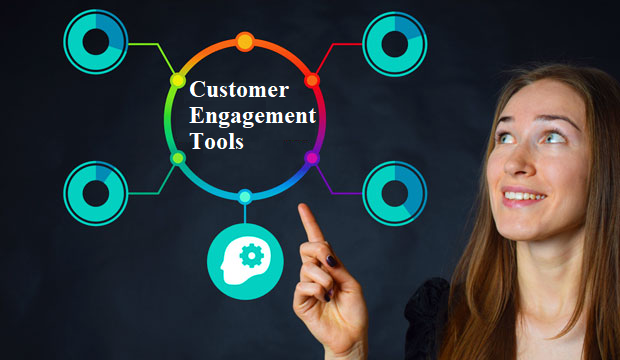 Customer engagement is the art of encouraging two-way interactions with your target audience, clients, and customers. As engagement is an important part of the sales process, customer engagement is an absolute must for every company.
With so many customer engagement tools out there, it can be daunting to sift through them all to find the right solution for you.
Therefore, here are 10 of the best customer engagement tools that every customer-centric business must have in 2021.
Social media
Social media has become one of the most popular ways that customers keep up to date with brands. Therefore, the content that you produce on social media has the potential to engage or 'put off' a potential customer.
The beauty of social media is that these tools are free, and interesting content can encourage interaction from customers through likes, comments, tags, and shares.
Chatbots
Chatbots are a fantastic way to take pressure off your customer services team, encourage customer engagement, and make sure customers get the right help they need.
One survey found that 78% of organisations used their chatbots in self-service scenarios, 77% to gather initial information in customer service before handing off to an agent, 71% provided agents with guidance, and 67% used chatbots to greet customers when they call.
Live chat
Though chatbots can be useful for directing queries to the right customer services agent, 80% of customers would prefer to interact with a real person rather than a robot or chatbot. Depending on your target market, it may be most lucrative to operate with a combination of chatbots and live chat.
Analytics
Analytics can highlight what customer engagement strategy works best for your business, and also point out areas for improvement.
Email
Despite being perceived as more dated, having a personalised mailing list is still a great way to engage with your customers.
Product or service demo
Not only are customers more likely to purchase a product that they have seen demonstrated, but this is a fantastic opportunity to take advantage of live streaming technologies, such as Instagram Live. This allows customers to watch a demo, ask questions, and receive answers in real time.
Promoted advertisements
Promoted advertisements are designed so that targeted ads show up on clients' social media pages after a person visits your site, reminding them of the brand, and increasing the chances of a sale.
Utilise 'influencers'
Social media influencers can influence potential buyers of a product or service by recommending or promoting it on their social media. Influencers usually have a large following on social media sites such as Instagram and YouTube and might be seen as an authority in a specific area.
For example, if a makeup brand is recommended by a beauty guru Youtuber, this can add credibility to your brand and engage customers.
Surveys
Surveying your customers allows you to gather crucial information on what they think, showing that you care about their opinion, and allowing you to improve your customer experience.
All-in-one customer engagement platform
The real hero of customer engagement has to be an all-in-one customer engagement platform, which brings many of the tools listed above into one unified engagement platform.
This allows you to streamline your customer engagement strategy and create an omnichannel personalised engagement which is desired by the modern consumer.