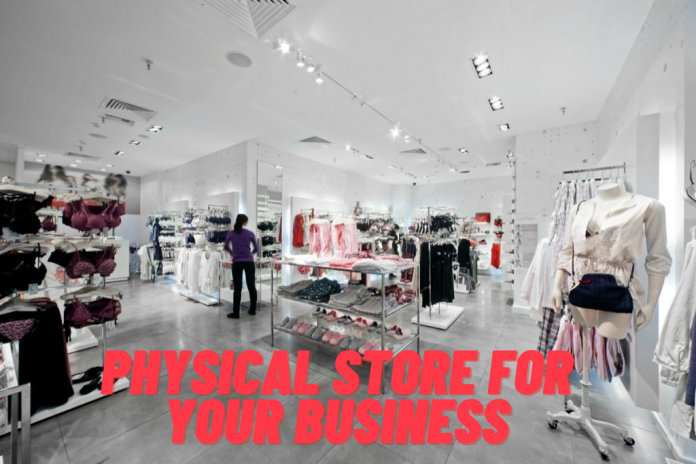 Do you plan on or would you like to open a physical store for your business? Are you eager to get your products out there? If so, here's what you will need, depending on what kind of store you want.
Create An Identity For Your Store
The first thing you need to do is develop a unique brand identity. Creating an identity for your retail business helps to set it apart from its competitors. This is easy to do, particularly if you have a small number of products or services for sale. You can develop a distinctive look with business cards, letterhead, signage and other marketing materials.
Business Plan
When you're ready to open a physical store for your business, you'll need a detailed business plan. Plans for opening a retail store include thorough market research, budget and projected sales data, profit margins, and owner contributions toward debt servicing.
Conduct a Market Research
To build a successful physical storefront, you are going to need to know what your audience wants. Conduct market research to get an idea of the best location for your business, pricing, and what you will need to take advantage of the local foot traffic
Choose the Right Location
A good location for your retail business will largely depend on what kind of retailer you want to be. If you are opening a high-end luxury boutique or personalised gift stores, then you will need the right environment and spending power in the area.
The shopping mall is best; otherwise, people need to travel to reach the store. But the mall is a good place for your products promotion. Choose the mall with a good reputation and traffic.
Advertise In Local Newspapers
Getting your name out there is essential. Do so with a professionally designed ad in local papers and magazines. Advertising with newspapers allows you to create a local buzz about your business. It is a classic advertising medium and offers instant delivery of your message. In this specific case, the advertiser must consider a variety of media to tailor various needs and locations.
Stock Room Needs
You need to organise your inventory in order to ensure all the items stay together and are not thrown around or misplaced. Properly storing your inventory will protect you from damage and theft, as well as prevent you from spending money on things that aren't moving fast enough.
Some products don't get sold fast so you may want to store them in a different location until it sells, an example would be food storage which could attract vermin.
Break Room Equipment Needs
Break room equipment needs are as unique as your business' culture. Break room equipment needs are pretty basic, but they may vary from business to business.
Some will use a small refrigerator or microwaves for snack items like coffee or leftovers. Some machines allow people to brew their own coffee, while others have an espresso machine. There might also be vending machines for times when food is needed quickly.
Office Equipment Needs
Office equipment is one of the most important investments for any business. From laptops and printers to furniture, stationery, catering equipment and more, you need it all! And that's without mentioning the many peripherals that will also be required to keep you organised and running on time!
Sales Floor Equipment
Salesfloor equipment and fixtures are necessary for the operation of your business. You'll need counters, mirrors, cash registers, desks, chairs, shelving, racks, and many other pieces of equipment.
Insurance
Before you open up a shop, it is a good idea to get insurance. You'll need to cover your property, equipment and employees with public liability insurance. It is also recommended that you contact your local utilities for services such as power, water, gas, and sewage because you may need a meter installed or hookups made.
Conclusion
So, these are some of the top tips we recommend you make use of when starting your retail store. Get to the end of every single step, and complete it to your satisfaction before moving to the next one.
It is important to ensure that your marketing plan fits your promotional needs and budget. Your visuals, such as logos, business cards, etc., have an important part in promoting your business.