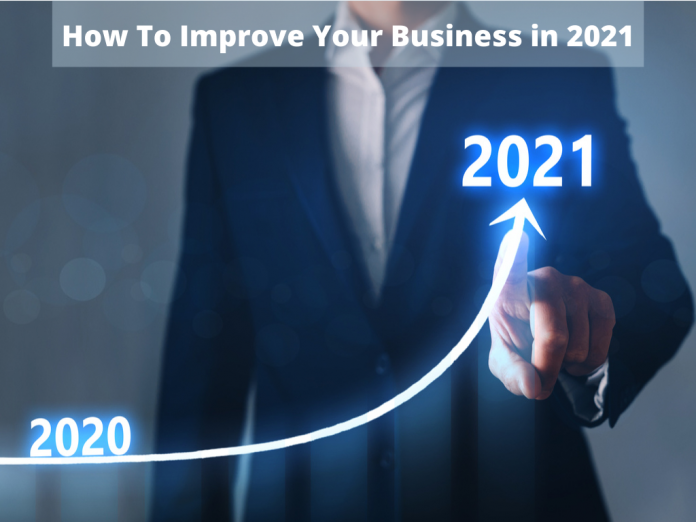 Whether you've recently launched and you've already hit a wall, or you've been trading for years and have reached what feels like a limit, growth is always possible. All businesses need to be in the process of continuously looking for ways to improve. Even those that are experiencing rapid growth should never rest on their laurels. Failure to work on improvements as a constant process means that mistakes can happen, competitors can overtake you, and profits will drop. In 2021, there are some practical and effective methods available that will make business improvements far easier to achieve. Here's where you need to be looking.
Also Read: 5 Ways Customer Interactions Can Improve Your Business
Have a Marketing Plan
If your marketing strategy consists of nothing more than the occasional Facebook post, and your sales strategy is responsive rather than proactive, then you're losing potential customers. Businesses have more marketing strategies to make use of than ever before, from traditional media to digital platforms. There are more marketing methods than most businesses can hope to use, so you must prioritize your marketing strategies based on your budget and your goals. The most effective strategies to look at for improving your business marketing in 2021 include:
Email newsletters
Content Marketing
Shoppable Social Media
Take the time to develop a more robust marketing plan, and your business will only benefit.
Buy Now Pay Later Options
Consumers have more options than ever when it comes to the brands that they spend money on. That means you need to offer the payment options that your target audience wants and needs. Typically, you should already be offering a variety of different payment options such as PayPal and credit cards (and the growth of cyber-currency is another area to look at), but buy now pay later models are quickly becoming a must-have. They can be a very useful option to consider if you have a high rate of abandoned shopping carts and can help improve your sales while making it easier to make profit forecasts.
Use Video
Although the controversy over the value of video content caused a drop in its use, the fact remains that consumers love video. YouTube is one of the biggest websites in the world, and businesses need to be using it if they want to be found more easily or establish their industry authority. While it can take time to write, film, and edit video content, the results are worth it. Make sure that you:
Have a posting schedule that you stick to closely
Create how-to guides about your products, as well as tutorials, and demos
Tell brand stories
Add calls to action
Use SEO on your video content
Measure impact
The more that you get used to creating video content and evaluating what is having an impact (and what isn't), the easier it will be to create the videos that your target audience wants to see.
Be Accessible
One of the main areas of concern for businesses is making sure that consumers can contact them in the way that they prefer and when they need you. This has been overlooked far too much by far too many brands, especially those focused solely on eCommerce. If potential customers want to ask questions about your products or your brand, they don't want to wait about for answers. A live chat widget is now one of the most important must-haves for all businesses. If you make it difficult for customers to contact you, then they will simply head elsewhere to get what they need. That means lost sales.
Write a Blog
This is something that every digital marketer will always try to hammer home in terms of importance. Businesses that don't have a blog are limiting their online exposure. That's because blogging about your industry gives you the chance to highlight your expertise, use your industry keywords, and get high-authority backlinks. Content is still king in the marketing world, and blogs give you ample opportunity to create that content. Once you've written it (or outsourced it), you then have something fresh to post on social media or to send to other industry leaders to get their thoughts. Put simply, blogging and content are the cornerstones of modern marketing and should never be overlooked.
Define Your Brand
You don't need to be Nike or McDonald's to think about branding. It's all too common to find small business owners especially give little thought to company branding, but this is a huge mistake. Effective brand advertising makes it more likely that potential customers will recognize you, trust you, or even simply be aware that you exist. Developing a brand can take time, but it's also one of those business actions that should never be skipped. From the smallest restaurant to the biggest retailers in the world, branding can elevate a business more than you may think.