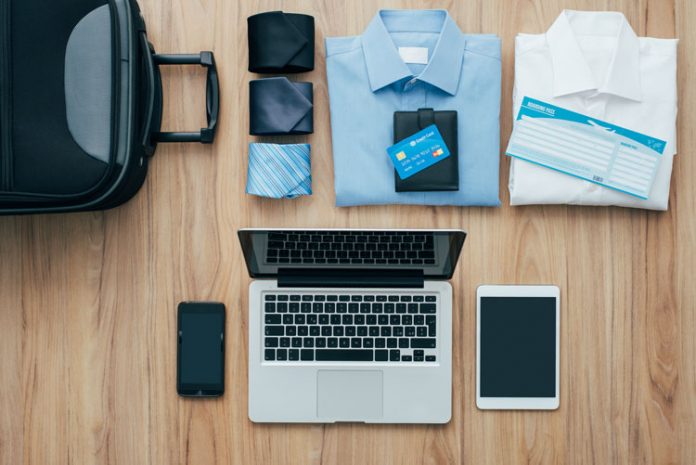 Preparing for a business trip requires real organization and doesn't really leave room for improvisation. In a few days, you are going to have to follow a series of meetings, possibly change the country, and you cannot afford to leave anything to chance. Here are some tips to help you prepare for a business trip.
Administrative formalities
It is advisable first of all to establish a checklist of everything you need to do before the date of departure. As soon as the dates of your stay are confirmed, you will be able to take care of the administrative part of the trip.
The very first thing to check is of course your passport! You must first make sure that it is valid, because it will take some time to establish a new one. Some destinations require that the passport is even valid 6 months after return, so take this into account in your search for information.
Once your passport is ready, you may need a visa to travel. Depending on your destination, the length of your stay and the type of trip (professional missions) some destinations require a visa. Free or paying, immediate delivery on arrival or to be done upstream at the embassy, ​​each country follows its own rules. It's up to you to find out at least 2 months before departure, in order to be prepared for any eventuality.
If you are French, the website of the Ministry of Foreign Affairs will provide you with a wealth of information on passports, visas, vaccines and other advice that can be very useful for your trip. Take advantage of your visit to this site to register for the Ariane portal , which lists French people abroad. A security measure that will only take you a few minutes and allows you to leave with peace of mind.
Health
Once your papers are in order, you can worry about another equally important point: your health while traveling on business. You may need one or more vaccines in order to travel safely. In addition, some vaccines require a first booster and must therefore be planned in advance. To find out if your destination requires a vaccine, go to the Air vaccination center website .
https://t.co/5EEt8Y4P3U#BusinessTrips #BusinessTour #BusinessTravelTips #BusinessMan #PrepareBusinessTrip

— The Business Gigs (@GigsBusiness) October 8, 2020
Also remember to prepare a complete and effective travel medicine kit that can treat your minor ailments during the stay. If you are traveling to a remote country, you will likely be prone to jet lag, which can affect your productivity. Discover our tips for dealing with jet lag , even during a short stay.
If, despite all this preparation, you still encounter any problem abroad, your professional mission insurance will manage your travel hazards. In fact, taking out professional mission insurance will allow you to leave with peace of mind and concentrate on your business trip. Different insurances exist, depending on your needs. The basic cover will cover your health and repatriation costs in the event of illness or accident. If you want a more efficient contract, the complete cover includes, in addition to the previous guarantees, guarantees for cancellation, flight delay, redemption of the excess of a rental vehicle…. Discover ACS ' business travel insurance from 0.80 € per day!
Reservations
If it is up to you to organize the reservations for your business trip, several points should be taken into account. If your professional assignment takes place in different cities or even different countries, it may be worthwhile to book a multi-destination plane ticket, or to inquire about available transportation, such as the train or car rental.
If you have to change city / country during your stay, prefer a hotel located near the train station or the airport. But if your dates are concentrated in the city center, book a room there and ask for it to be quiet, so that you can rest there at any time of the day.
Remember to keep on your smartphone or print all the reservations made , so that you have them on hand during your stay.
In the suitcase
Before even filling your luggage, ask yourself the question of the type of suitcase to take! To save time at the airport and avoid the risk of loss, you can only take a cabin suitcase with you. Traveling light will allow you to be much more mobile if you have to change accommodation several times. Be careful, however, such baggage requires careful preparation of your belongings, so that no content is confiscated during security passage at the airport : sharp or sharp objects, excessively large liquid containers, etc.
In addition to your suitcase, your hand luggage must contain all the important documents to carry out your professional mission, as well as your valuables like your computer or tablet.
Once you have chosen your luggage, take a quick look at the weather forecast for the city you are traveling to in order to pack appropriate clothing. If your schedule is already ready, adjust your outfits according to the events in which you will participate: meetings, gala, trade fair, etc.
Also remember to learn about the professional culture of the country , certain clothes or certain colors could offend your business partners without you knowing it! By educating yourself in advance, you will avoid the odds, and you can even impress your contact by integrating some local customs. A good point to start negotiations
Some essentials for a successful professional mission
It is strongly recommended to take photocopies of your identity papers , credit cards, visas, etc., which you will keep in a safe place, or better yet, to scan them by keeping the backup on your computer's hard drive. portable or on a cloud platform. If you are taking a computer, it is better that it does not contain any personal information (strictly professional use). Thus in the event of theft, the loss of your data will be limited.
Remember to save your business documents on different memory media , such as your computer, an external hard drive and some USB keys. It is better to be careful to deal with any eventuality: battery failure, problem opening the file or other technical problem. Multiply your chances of success by saving your data on different media! Always in the multimedia department, never part with your chargers and a power adapter, your two essentials to be operational at all times.
In order to properly introduce yourself to your foreign counterparts, always carry business cards with you. The ritual of exchanging business cards is particularly important in certain regions of the world, such as Asia. You can even create business cards especially for the occasion, in the local language. You can also make an impact on your clients by bringing them "goodies" bearing the image of your company, or brochures or other communication media that they can keep and study once your meeting is over.
Selling Products Online: Digital Goods The Best Way To Sell Tools and Tricks
You are now ready to go on a professional mission! Good business and good trip!