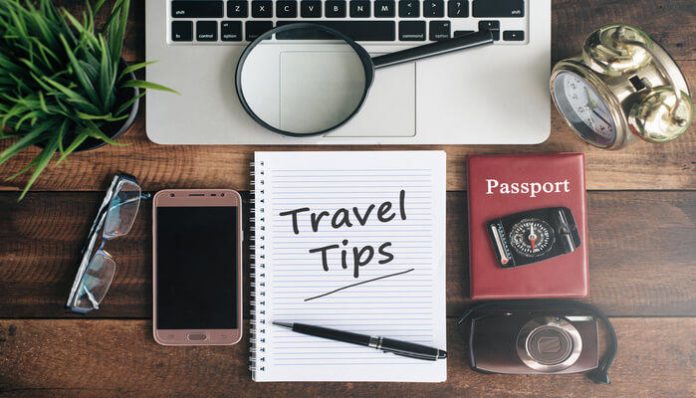 After more than five years of traveling the world non-stop, and all my years of research and writing on travel around various themes, I have acquired a certain experience and a lot of knowledge in the field. We often learn from our mistakes, but also on the job, by finding ourselves in a situation that we had never otherwise considered or by exchanging travel tips and tricks with other greats travelers. If I still instill my travel advice in many blog posts, I know that a few travel tips and tricks, a few little tricks or a few practical tips have never found their place. So I said to myself that it would be nice to bring them together here in one and the same article. These are my personal travel tips and tricks. There are many other tips that I know, but that I do not apply because they are not useful to me. It's up to you to make them your own and create your own little directory of travel tips.
These travel tips and tricks are intended for all travelers, long-haul travelers, tour-du-mondists, nomads, vacationers and can be used in many situations. I hope to save you some hassle with my experience and share some useful tips! However, one thing is certain, we are never prepared for everything and there is no point in over-preparing. Problems, galleys, there will always be, as in life and they are the salt of the journey and of those anecdotes that we always tell with nostalgia months and years later. The best solution to having a hard time is often to laugh and take it lightly, before tackling the problem head-on. Regardless, these few travel tips and tricks should delight both novice and seasoned travelers,
My travel tips and advice for flying
Get compensation for a flight delay or canceled flight
This is a much more well-known procedure in the travel world now, but it hasn't been for a long time. If you have recently taken a flight delayed by more than three hours or even a canceled flight, if your flight has been overbooked, you can make a claim for compensation directly with the airline or through a specialized organization in these problems, such as Air Indemnité, with indemnities ranging from € 250 to € 600 (unless it is a case of force majeure or exceptional) for a flight delay. These organizations generally take a commission once the case has been won by doing all the legwork for you, but the request is free. These are often complicated steps to do yourself for lack of time and legal knowledge and I really advise you to go through an air law specialist to do it for you. Go to this type of site to see if you are entitled to compensation and how much, send them the documents and you don't need to worry about it while they handle your case.
I tried to do this once while going through one of these agencies, having been more than three hours late on a flight from Brazil to Spain, but unfortunately it did not work this time, for legal reasons that I did not really understand. However, from what I hear around me, it generally works very well.
Get reimbursed for airport taxes when you do not take your return flight
If you cannot take your return flight on a round trip or if you decide not to take it for personal reasons and you are in a legal situation in the country (be careful to check that this is the case! ), did you know that you can get the airport taxes refunded on the return flight since you don't take it and the airline is just making easy money for no reason on your back? The amount of these taxes is often very high and is sometimes equal to more than 50% of the ticket price.
It was my case when  I arrived in Argentina for my WHV. I had taken a return flight over a month, because it cost me less. I was therefore in a legal situation (thanks to my PVT) and entitled to be reimbursed for airport taxes. Except that you know the tricksters of the airlines who do everything to ensure that you do not know your rights and to cash this money in their coffers without impunity … I have read all the general conditions hidden on the Delta site, I have studied my case and I was entitled to ask for 250 euros in reimbursement of taxes on the return flight. I had to call HQ in the US at my expense to explain my case. They hung up on me, I was transferred from service to service, until I came across a very nice gentleman who listened to me, who did not think it was possible, who congratulated on knowing so much my rights, who checked with his manager that it was good… and who concluded by asking me to send a fax to request my reimbursement. A fax ???? !!!! A fax! Unfortunately while traveling, and not wanting to run after a fax in Argentina's Patagonia or incur additional costs, I decided to give up for lack of time and try again next time …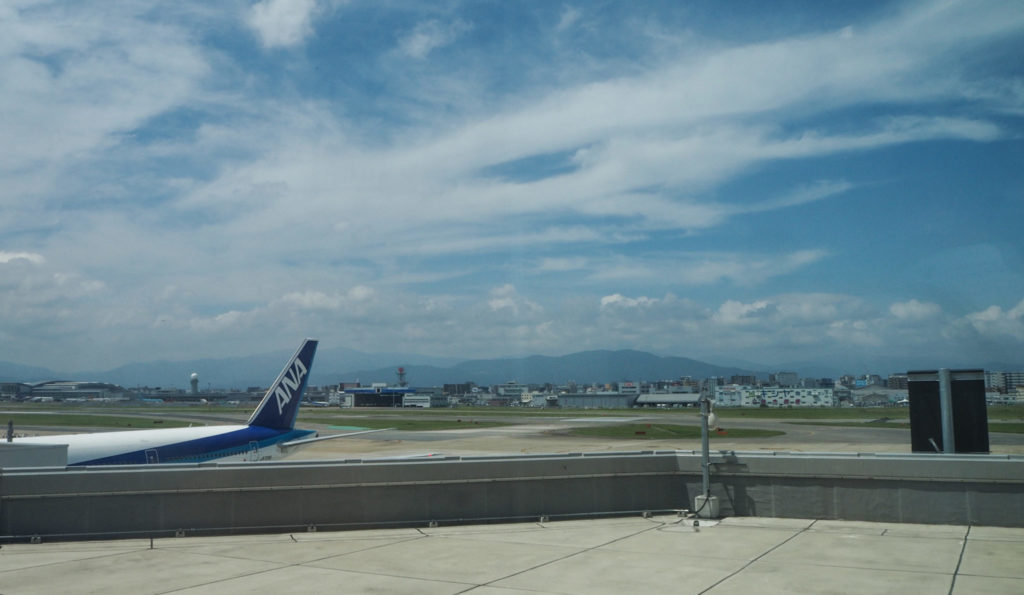 What I was finally able to do this year. Indeed, I found myself in the same situation last summer, having bought a return flight Paris-Sarajevoto pay less, but not taking the return trip and continuing my journey overland. So I was fully entitled to request reimbursement of airport taxes, which I did with Austrian Airlines, which set up a quick and easy procedure for requesting reimbursement online. In less than 24 hours, I had a positive response by email and in less than three days, I had a payment of 65 € in my bank account! I admit I was amazed by their efficiency, so thank you Austrian! Like what, sometimes, it can be easy and quick, so don't forget to take this little step if one day the case arises for you.
Buy two one-way tickets instead of a return ticket
This is a travel tip that I briefly mentioned in my complete practical guide on how to find a cheap plane ticket , but it seemed important to mention it again here, especially following the previous paragraph. It is sometimes cheaper to buy two one-way trips (all the more so if you prefer to use different airports on the outward and return), or even two round trips for which you will not use the return (and for which you airport taxes will be refunded) rather than a return ticket or multi-destination ticket. However, pay attention to two important things before making your reservation:
if you do not take the outward journey of your return flight, you will never be able to take the return, as the plane ticket will be canceled. On the other hand, if it is the return that you do not take, consider getting your airport taxes refunded.
if your two one-way trips are too close together in time and there is some problem with your first flight (delay, cancellation, strike, or other personal problem, etc.), you will never be able to be reimbursed for the lost flight. the reverse of a round trip, which is correlated.
Sign up for the miles and loyalty points program
Remember to sign up for all miles and loyalty points programs as soon as you take a different airline and collect your points. Most programs offer six month retroactivity, so you can start doing this for the last flight taken in the past six months. This can pay off over time with upgrades or award flights. Typically, this involves signing up with the airline you use most often and collecting points from partner airlines that are members of the same alliance. In this way, I use Air France's Flying Blue program for SkyTeam, British Airways' Avios program for OneWorld and Krisflier's program forSingapore Airlines for the Star Alliance, allowing me to collect points every time I take a flight other than low-cost flights. Be careful not to miss the end of the validity period of your miles, which will then be lost forever (this just happened to me with Flying Blue, that's why I'm mentioning it!)
Which seat to choose on the plane?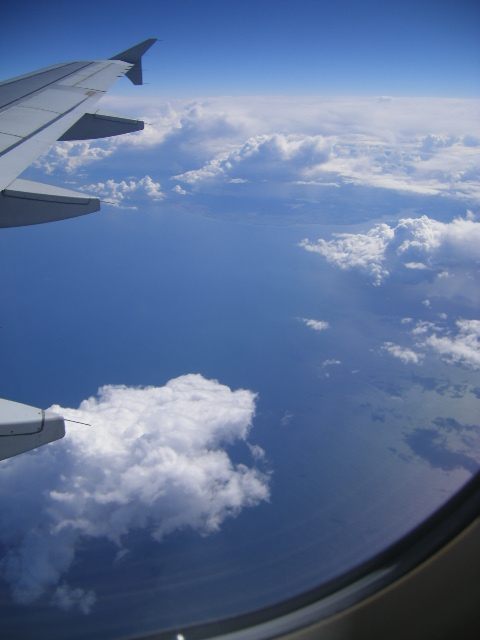 I must admit that I am not at all the pro upgrading or overbooking and unfortunately I have no tips for you in this area, except the urban legends that seem to circulate among travelers. Suddenly, I had to refer to the strategic choice of my seat in an economy class plane. If you don't have children with you when traveling and aren't afraid of turbulence, my preference is always the last row of the plane (except in an A380 where I prefer to be upstairs if possible). Sure, I'm near the toilet, but I'm more likely to have at least one free seat next to me, or even the entire row, which is a big plus on long haul. Obviously, if you have a tight connection or are in a rush on arrival,
I prefer to take an aisle seat on long haul so I can get out, do my little exercises and stretch out my big legs and a window seat for short haul, but this is a personal preference.
Order a special meal on board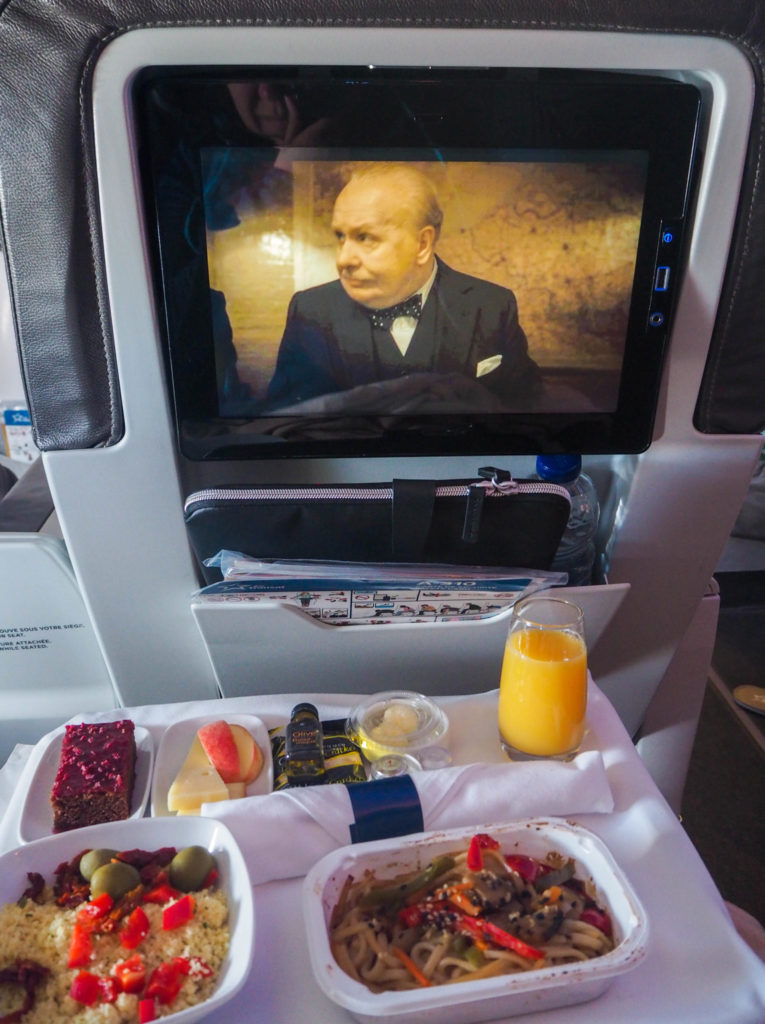 Being a pescetarian, I now always order my special meal in advance before taking the plane (this was also the case in the First Class buses in Argentina): a vegetarian meal. These meals are often better, healthier and lighter, and the best way to tackle healthy flight and jet lag. You will also be served first, which will allow you to quench your little hunger before going to sleep. The only problem is that often vegetarians and vegans have the same meal and I never get the nice little dessert! Sniff!
Take a gourd to the airport
It is well known that you will not pass security with your water bottle or your water bottle full and the water prices are prohibitive on the other side. The very simple solution is to go with a gourd to fill it once the security has passed. I fill it to the toilet or to the hot or cold water dispenser available (they are becoming more and more common). If the water is not drinkable (which is very, very rare), consider having a Lifestraw , Steripen or purification tablets! An economical and ecological solution!
Be careful, in China, I had to pass two security in transit and I had to drink all of my gourd that I had just filled in 2 minutes flat to pass the last security! Oops!
To find a cheaper plane ticket, go to my complete practical guide 
How to find a cheap plane ticket? 
. There you will find examples, all my practical tips, my tips and the resources I use to find the cheapest flight in all circumstances!
Travel tips to do before you go
Here are all of my travel tips and tricks to think about before setting off on the roads of the world. It would be a shame not to prepare well before leaving!
Back up all your important documents
Unfortunately, I'm much less rigorous today, but before my round the world trip and my first long trip, I was obviously a little stressed and a maniac of organization in all its forms. This is how I scanned all my important documents (passport, identity card, vaccines, prescriptions, bank statements, vital card, invoices for my equipment, guarantees, etc.) and made several copies: one folder on my PC, an identical copy of this folder on my hard drive, another on my cloud One drive, some hard copies and all the documents sent by email. With such a system, I was sure to always have the necessary documents within reach, in the event of a problem or theft of papers for example. A completely infallible system! 🙂
Make a nice copy of your passport
On the advice of an English-speaking blog, I had also scanned the photo page of my passport and had it laminated. This is not official, but it is the document that I presented when arriving at a youth hostel or when renting a bicycle for example, avoiding me to take my passport out of my belly security pocket each time. With one or two exceptions, it happened systematically. I would have to do it again.
Take a screenshot of your travel confirmations
A screenshot is quick to take and allows you to keep all your flights, train tickets, insurance, etc. in one place. and find them easily if needed or if you do not have Internet to search your mailbox.
Send a copy of their travel reservations to their security person
When I am on a long-distance trip, I always send a copy of all my reservations (hotels, planes, etc.) by a simple Forward to my security person (my dad). That way, if something goes wrong, he knows where I was the last time he heard from me. Moreover, if I lose a document, he also has it in his mailbox, which is quite practical! I also send him my Couchsurfing addresses , what hitchhiking trip I planned to do that day, a photo of the license plate if I don't feel too safe and I check in when I 'arrives on Facebook, so he knows that I arrived well!
Apply for your European health insurance card
It's free and easy to do. Depending on your status, you must make a request to your social security organization or mutual insurance company and you will receive it quickly at home. It is useful throughout the European Union and although it does not replace certain elements of travel insurance, it will cover your health costs. Find out about the specific operation of the country where you are going, because sometimes you have to advance the costs and be reimbursed on return to France (this was the case for me for dental costs when I was a student in Sweden).
Is your passport full?
Well, I won't hide from you that this still happens quite rarely, but in three years of traveling, I had managed to fill every nook and cranny of my first passport! Two solutions are available to you: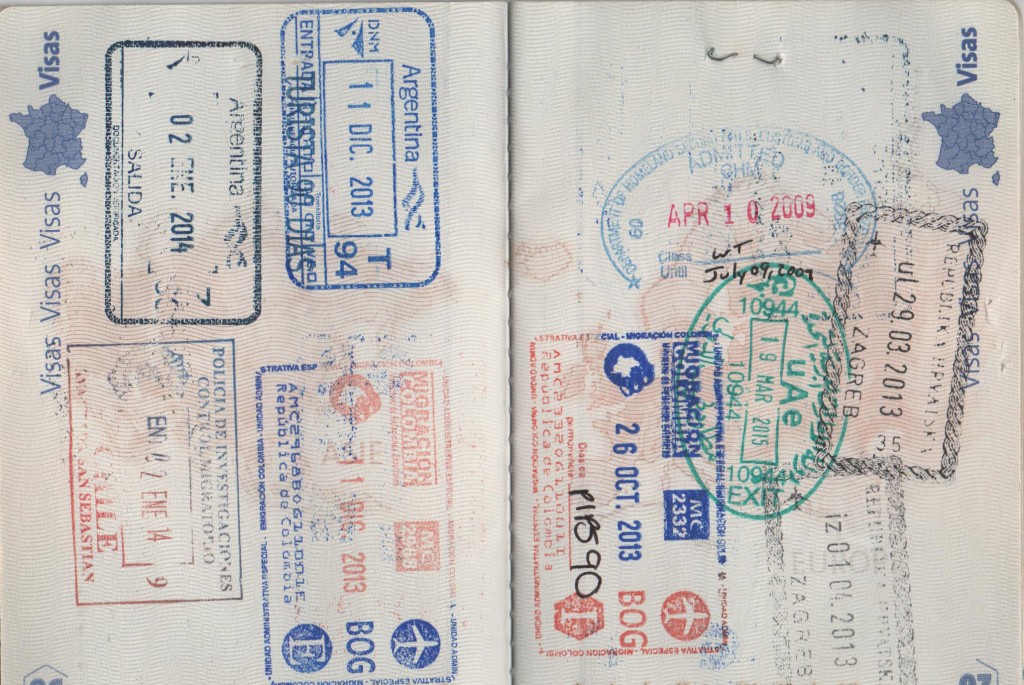 renew it free of charge until its initial validity date (but beware, you will not have the right to keep the old one!)
apply for a new Grand Voyageur passport at a  cost, with proof of the old passport (which you will not be able to keep either!)
I had the right to do the double thing and I also found myself with two passports for a few years.
Find all my resources and practical advice to prepare your long-distance trips and round-the-world trips and travel better and cheaper in this complete article!
My little travel tips and tricks for my gear and backpack
I have already told you extensively about my travel equipment, first of all everything in my round-the-world backpack , but also my travel electronic equipment . However, there are a few more tips and tricks that I haven't necessarily been able to mention yet.
Carabiners, security cables and padlocks
I don't think I would mention enough the usefulness of having a few carabiners, one or two good security cables, and several TSA code locks in your bag.. Padlocks of course allow you to lock your bags in transit, but the security cables and carabiners allow you to create a kind of mini safe in your room, when there is no locker or the door or the window of your room does not close well. Thanks to the cables and the padlocks, you can for example attach your backpack to the sink, the toilet or to a piece of furniture that does not move and put your valuables there when you are out. There was also the time when I hung my two bags to myself with carabiners, transforming myself into a traveling safe to cross the Retiro station in Buenos Aires… but that is another story!
To learn more about travel safety, I advise you to read my following articles:
The rain cover for protection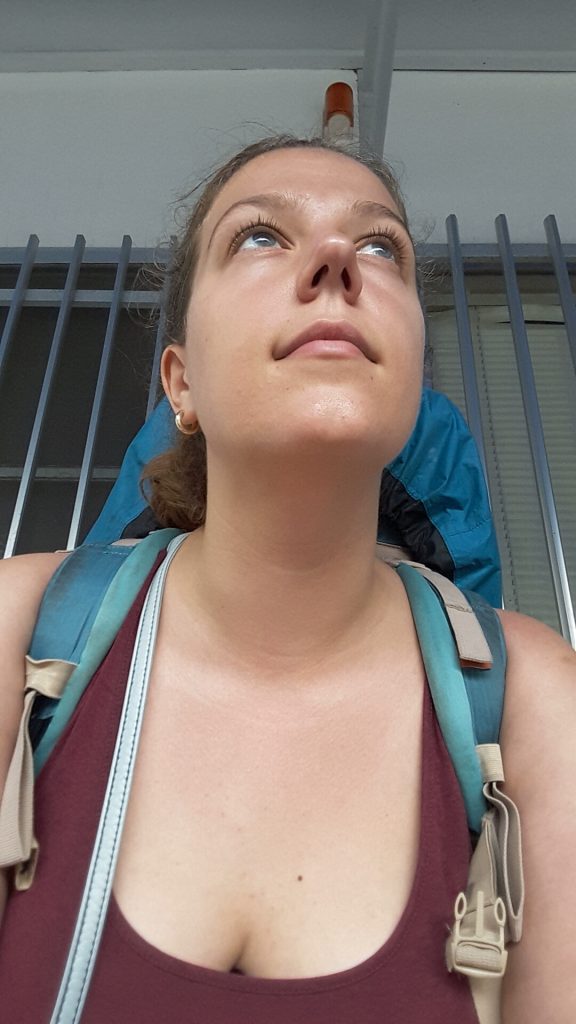 If you pass me on a trip, you will no doubt notice that I always have the rain cover arranged on my backpack in transit. Not that the rain follows me everywhere or that I fear a tsunami on every street corner, but I simply use it as protection for a lot of elements: rain, dirt, but also wandering hands! It is an additional protection against too easy access to the side pockets. Be careful not to put it on the plane, because there is a good chance that it will be lost or damaged (it's a real experience!). You can buy a surbag, carrying bag for the plane, in this case. I've never done it, but it seems very useful.
Little things to keep in your suitcase
Obviously, there are a lot of things you need to go on a trip, but here are a few things to keep in your suitcase. Small objects that change life once there!
A Marseille soap type soap for laundry, hair, face and body. Green and zero waste!
A toilet bag that hangs up, more practical in youth hostels, whether in the bathroom or in the dormitory.
A tiger balm , magical remedy for pain, odors, irritation, mosquito bites and many other uses that I probably do not know!
Jeans! We can tell you that jeans are heavy and impractical, if you like to wear jeans in your daily life, you will not regret it when traveling. I always have one with me and I wear jeans a lot!
The headlamp , for sunrise hikes, camping, reading in a youth hostel or simply not to disturb your dormitory neighbors!
A sarong / sarong for any use: bath towel, pillow, skirt, scarf, hat, blanket …
A small tuperware with salt, pepper, spices, teas, etc. to make a small portable kitchen with you everywhere!
The coffee sock made in Argentina. For coffee addicts, who don't want to carry heavy stuff and avoid instant coffee. This makes basic filter coffee and, I promise, it's no more sock juice than from the coffeemaker.
A roll of toilet paper. Believe me it can be useful!
A pair of flip flops to go in questionable showers!
Prepare your cabin bag for the plane
Preparing your cabin bag for the plane is quite an art. It is necessary to fit all the valuables there, a few objects to occupy oneself, items of comfort to be comfortable, snacks, etc. But above all, don't forget to slip in a spare T-shirt and some underwear. If your bag is lost or you are stranded for hours on end, you will thank yourself for having this little comfort!
Roll your clothes
Rolling your clothes in storage bags or directly in the backpack is the perfect trick to save space, be well organized and prevent clothes from wrinkling. I no longer know how to pack a suitcase otherwise! 🙂
Add a little decorative touch to your backpack
Even if you haven't gone for the classic black suitcase, there may be times when someone has the same bag as you. I assure you that the anise green or turquoise blue Decathlon backpack is not that rare and you will often come across it on the roads of the world, in airports and train stations. I always put a little decorative thread on it to be sure to distinguish it, even if I would recognize it among a thousand… Travel stains and wear and tear, it marks! But I did well to stand out, because when I arrived in Bosnia, a little awake girl almost left with my backpack. Fortunately, I ran after him!
Some useful applications when traveling
It was only when traveling a lot and using it that I realized the usefulness of a smartphone and its applications when traveling. I'm not addicted, and I could travel very well without it, but I recognize that some sometimes unrecognized applications are very useful when traveling! Here are my favorite travel apps, beyond the classic Google Maps, Uber and other Facebook:
Maps.me is my favorite travel app. It allows you to have maps, GPS and hiking trails offline, anywhere in the world, provided you have downloaded the country or area concerned in advance. And it's free! I even use it as a tour guide sometimes, thanks to the icons representing sites of interest, waterfalls, etc.
Google Translate: don't forget to download the necessary languages ​​to have them offline, not forgetting the original language and thus you will have a free translator available without internet. If you have a local sim card, online you can get direct translations of Chinese or Japanese ideograms through the camera. Convenient to go to the supermarket for example!
Happy Cow to find good vegan and vegan addresses around the world.
Tri count to do your accounts with friends while traveling. This application is amazing, I'll let you test it!
Podcast Addict to listen to podcasts around the world offline or online and have super entertaining hours in transport.
Some travel tips to try once there
Travel tips aren't just limited to preparing and preparing for the trip and a few of these ideas may help you on the spot.
Free guided city tours
When you arrive in a new city, do not hesitate to take advantage of the concept of Free tours, now widespread throughout the world, for a free visit of the city (against tip). This allows you to take the pulse of the city and take your marks, as well as learn a little more about the history of the place. I also like to take the opportunity to find an elevated view of the city and better understand its geography and infrastructure. A good gentle way to develop your sense of direction!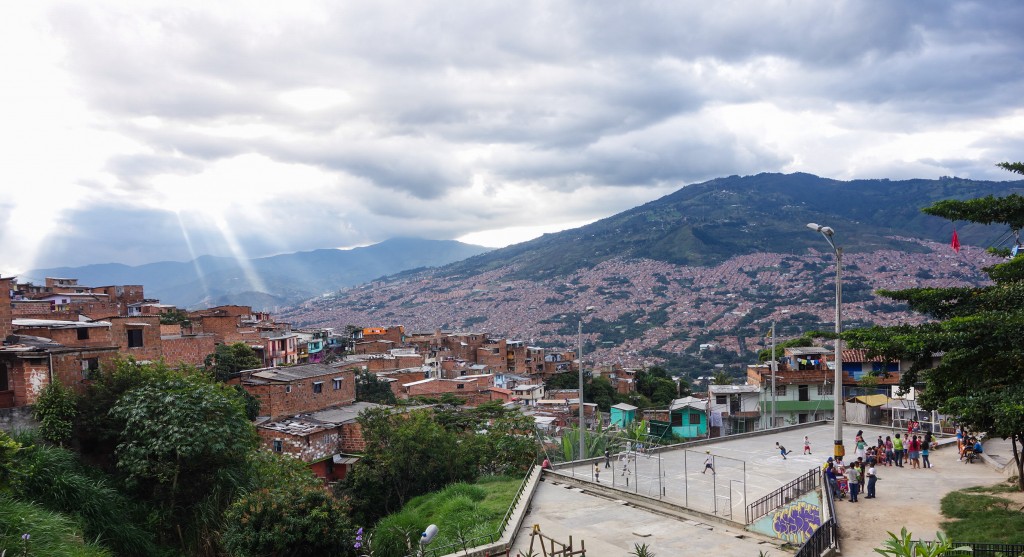 To meet people
To meet people, whether locals or traveling travelers, there is nothing better than dedicated dating sites like Couchsurfing or Meetup . I was already using Couchsurfing 10 years ago, not to go to sleep with people, but to go for a drink and meet people. Many of my international friends have been met through this. Today, the Facebook groups of travelers, locals, expats, by center of interest are real resources for organizing a trip, meeting people, knowing the local events, networking, participating in various activities … In n no matter what area, a Facebook search can lead to many surprises!
Little bonus: if you like concerts and live music, I can only recommend Songkick , which lets you know when there are concerts of your favorite artists in any city in the world. It's super practical!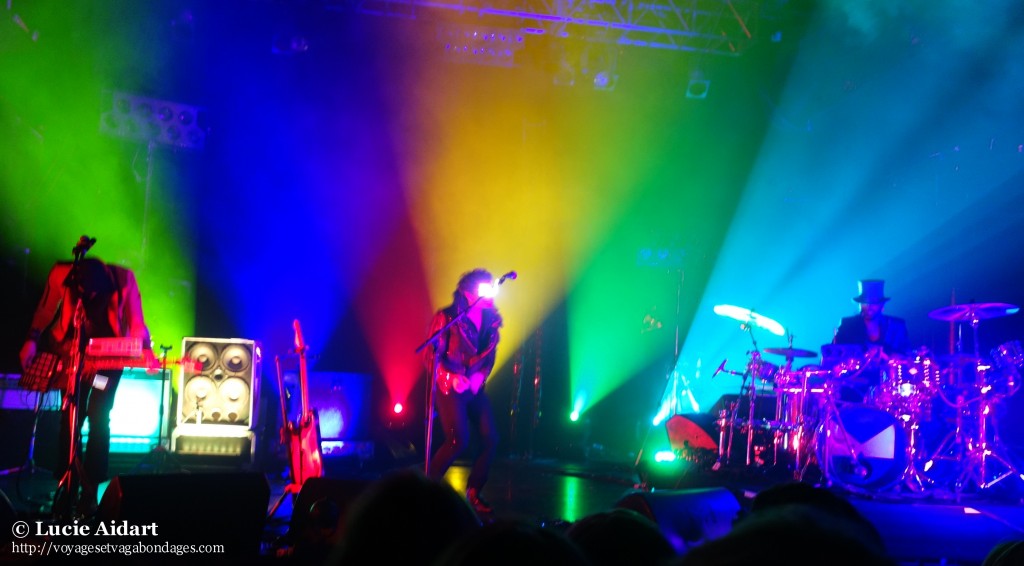 Travel safety tips
I've told you a lot about travel safety here and in other blog posts as well, but here are some bonus travel safety tips I wanted to mention in this article:
Do not hesitate to slip a usb key with your important documents and your SD cards in your belly security pocket when you are in transit, so as not to lose the photos that you have not yet saved. This is especially valid for areas a little more fearful like Latin America.
In Colombia, during long bus trips in medium-sized areas, I slipped a few tickets in a ziplock in my shoe, so as not to be completely deprived if I was assaulted.
Do as much as possible to find hostels with lockers in advance on Booking or Hostelworld or by visiting them, it will save you some scares.
Do like the locals when it comes to bags. If in Bogota, everyone puts their rucksack in the front, in Buenos Aires, you go out without a bag and with nothing on you. Do like the locals, they know what they are doing and you will blend in more easily.
Money side
Always having some cash with you, be it euros or dollars, just in case. It can be useful, believe me!
Toilets when traveling
It can be a hassle at times, especially in Indonesian or Chinese buses which do not stop so unfortunately I have no miracle trick other than drinking a little, restraining yourself and getting used to it. In town, you can find public toilets on Maps.me or try to go to luxury hotels, Starbucks, museums, libraries etc. There is always a solution!
Find lots of travel tips and advice, as well as travel advice in
Amazon Guide
To conclude, I just want to tell you to build your own directory of travel tips and tricks. To each their own way of traveling, to each their own tips and tricks and little tricks. I always find it funny to see that over the years, we all have our little habits, our favorite tips that we come out on a trip or in France. And as always, the best advice for a traveler is to follow their instincts, dig deep, learn, test and move forward. We all have someone resourceful and adventurous deep inside us, we just have to go find him. If you had known me as a dreamy teenager, you would be amazed to see me today resourceful on the roads of the world! And if you're not organized for a penny and prefer to let fate do it,