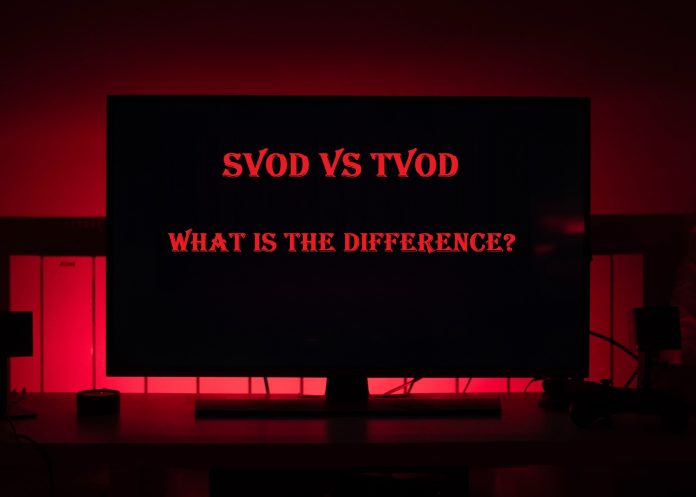 SVOD and TVOD are two different forms of video-on-demand (VOD), a video distribution service that allows users to choose when, where, and how they consume content. TVOD and SVOD are two of the top three VOD business models used by advertisers. So, what are SVOD and TVOD, which is better, and what differentiates them?
Here is a comprehensive guide to SVOD and TVOD and the key difference between them.
Subscription Video-On-Demand (SVOD)
SVOD is a VOD model that provides users complete access to its full video library for a recurring fee which is usually paid in monthly or yearly installments. Users will pay a monthly or annual subscription fee and for that entire subscription period, they will have access to the entire array of content that the SVOD platform has on it, with the ability to cancel their subscription – but still, be granted access to content until the subscription period ends.
Paid subscriptions allow users to simply access all their favorite video content on one platform, free of advertisements and pop-up ads. Advertising methods such as linear addressable advertising can sometimes be less effective on SVOD if not properly researched, as most services don't allow ads.
SVOD Services
Despite requiring a subscription fee, SVOD is the most favorable video-on-demand model among consumers due to the quality and quantity of content each platform offers.
Some SVOD services include:
Netflix
Amazon Prime Video
Disney+
Apple TV+
Hulu
Discovery+
HBO Max
Transactional Video-On-Demand (TVOD)
TVOD is a VOD model which uses a pay-per-view system rather than a subscription fee. Rather than having access to a full library of content, consumers can choose the individual piece of content they would like to watch, such as a film, episode, or TV series, and then pay to watch that one episode or the full season. Some material may not be included on any SVOD platforms and so consumers may opt to pay a one-off fee to watch it via TVOD.
TVOD services
There aren't many notable platforms that are devoted to only pay-per-view streaming, however many SVOD services offer the additional option of TVOD for consumers. iTunes is a notable TVOD service, while other examples include Sky Box Office and Amazon's Rent or Buy video store.
SVOD services like Disney+ offer some exclusive content that requires a one-of payment to view. YouTube is an AVOD service but has a TVOD model which allows users to purchase pay-per-view streaming.
The main differences
The biggest difference to take away from SVOD and TVOD is that SVOD requires a monthly or annual subscription fee, whereas TVOD requires a one off, one-time payment. Whilst the SVOD subscription allows users access to an entire content library and no limit on how much they can watch, TVOD allows users to only watch the one piece of content material they purchased.
Ultimately, SVOD is an entire catalog of content and TVOD is access to one piece of content. However, the SVOD model is clearly a lot more popular among consumers, and the free trials that they offer probably make the TVOD model seem not worth it for most consumers.