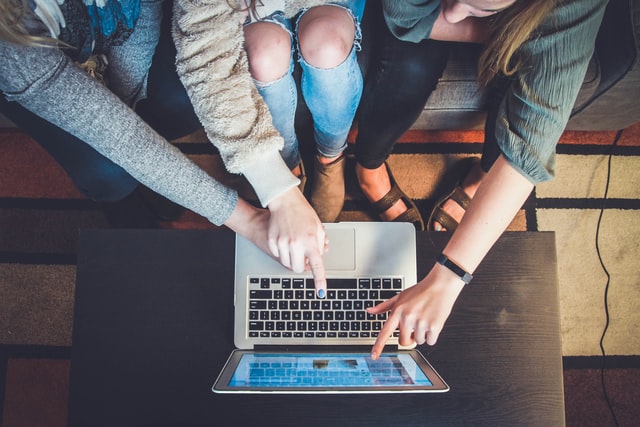 Starting a new business is a very courageous thing to do, and not everyone has the nerve to move ahead with it. While it is an incredible achievement, your work does not end on the opening day of your business but rather just begins. If you want to make sure that your business is a successful one, it will take a lot of time and effort to make sure it moves from strength to strength. You should have an action plan of where you want to take your company and what results you expect to see in the first year, the second, and so on.
While these plans will serve as a useful guide for you, other essentials will require your attention to help you achieve these goals. One of the main things you will need to do is promote your start-up effectively and continue to boost brand awareness as the years go by. If you aren't sure where to start when it comes to promoting your new business, here is a quick guide to help you.
Social Media
In the digital age, all businesses should have some form of social media if they want to engage with their target demographic and beyond. It's not just a tool for the youth culture anymore, but people of all ages use these platforms to stay connected and informed. If you want your start-up to get noticed by the right people, you'll need to create professional accounts on social media platforms. However, when you are choosing which platforms you want your company to be present on, you do need to think about who your target demographic is. For example, if you're business caters to a younger demographic, TikTok, YouTube, and Instagram should be your primary focus, as these are the most popular choices for Gen Z.
When you are using social media to promote your start-up, make sure that your business branding is visible on your accounts. You should also be smart about the content you share on these channels, making it engaging and professional. Don't be afraid to have fun with your content either, as long as it's appropriate for your business and the platforms that you are using.
Invest in Branded Products
Whether you want your staff to wear a branded uniform, sell branded products on your online store, or give out this merchandise at your company launch party, doing so can help to promote your start-up effectively. Sporting branded attire or owning these products allows customers to express their loyalty to their favorite brands, and if your logo and other branding designs are particularly creative, people may want to purchase them for the style factor alone. It's a great way to boost brand awareness and promote your new startup. You can order branded products for your business from websites such as anthembranding.com.
Host a Launch Event
Not only is this a great way to promote your start-up but it's also a fantastic opportunity to celebrate all of your hard work so far. You could choose to host the party at your store or office if this is more suitable or look into hiring a venue for the evening instead. You will need to think about catering options for your guests, but canape-style foods with wine and cocktails tend to work best for events like this. You could also get a specialist cake made with your company's logo printed on the icing in edible ink. Create an events page on websites like Eventbrite and/or Facebook where you can share more information about your launch party and get an idea of how many people will show up. You can also advertise your launch via your social media channels.
Reach Out to Local Media, Relevant Bloggers, and Influencers
If you are hosting a launch event, inviting local media outlets, relevant bloggers, and influencers to come and celebrate with you could be a great idea. They can sample your products and/or services and could include a write-up on your event in their publication. If they aren't attending your launch, you could still reach out to them requesting that they sample your products in exchange for an honest review. While your start-up might not get a response from some of the biggest influencers, focusing on those who are local and have a following made up of your target demographic will still be useful to you.
Get Involved with Other Businesses and Your Community
Finally, if you want to promote your start-up business positively, getting involved in your local community is a great way to do this. It might be reaching out to local businesses that you could collaborate with on a project or using them as local suppliers that are better for the environment and supporting other independent businesses. You could even look at raising money for the local schools or another charity that means something significant to you. All of this is a great way to shine a light on your start-up but also enables you to give back as a business owner.
If you want to see your start-up succeed you will need to promote it effectively to attract more customers. Use the suggestions above to help you achieve this goal and see your business move from strength to strength.