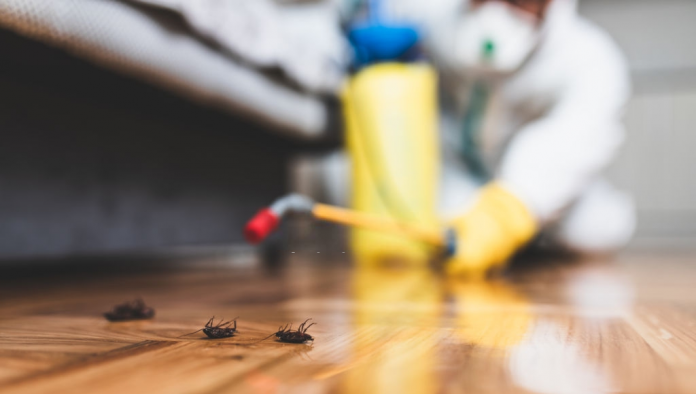 Pests are never far behind wherever people are, including in the office. Your employees might have habits like eating at their desks or spilling sugar when preparing a cup of coffee. All these habits can attract bugs; the most common ones including ants, cockroaches, and rodents. Lucky for you, several brands strive to ensure that you and your employees enjoy a pest-free office. Here are some of them:
Pelias
Pelias is a Norwegian pest control household name, established in 1987. The Norvestor-owned company has its headquarters in Elverum and several other offices across Norway. Besides providing pest control services, Pelias serves households, agriculture, municipalities, and the state. They also offer services revolving around safe food, hygiene, bird protection, radon, and fungi. With over three decades of experience, Pelias has quite the market command.
Pelias got its quality certification in 1999 and has since kept up with the standards. Notably, all their inspectors are trained and approved by FHI. All their routines adhere to the ISO 9001/ISO 14001 and all other relevant laws and regulations.
Besides their dedication to customer satisfaction, Pelias is also keen on taking social responsibility. Therefore, they comply with all applicable national and international laws on human rights, workplace conditions, HSE, and the environment. Every year, Pelias sponsors a couple of sports and cultural causes – involving both kids and adults – as a way to advocate for inclusion and development for all. 
Silverline
Silverline Pest Protect is a Swedish pest control services provider that guarantees the best protection against the most common types of pests. Notably, their A-Repellers are pesticide-free. Instead, they are electronic devices that keep your space pest-free all year long. The most impressive thing about Silverline is that they have a comprehensive protection range – the system works both indoors and outdoors. Besides, they customize the system to suit your unique needs. Better still, Silverline products are absolutely poison-free, so you don't have to worry about an employee coming into contact with them.
The Silverline system works by producing an adjustable ultrasound, which deters and disturbs pests. These sounds make the environment unpleasant, so they avoid it altogether. However, the sound profile is designed so that it won't disturb people in the office. What's more, the system starts working as soon as you plug it into a wall socket. 
Raid
Raid is an American insect control brand that provides solutions for common bugs such as cockroaches, spiders, and flies. Raid boasts products backed by over 60 years of research carried out at the SC Johnson Center for Insect Science. Raid offers products in three categories: those that kill the bugs you can see, those that kill the bugs you can't see, and those that keep the bugs at bay. Products that are meant to kill bugs you can see are labeled 'Attack.' Those meant to act as baits for bugs in hiding are labeled 'Control,' while those meant to keep the bugs out are labeled 'Prevent.'
Raid's ingredient transparency policy is one thing that sets it apart from other brands. They have a criterion dubbed the Greenlist program. This program carefully reviews each chemical to ensure that its safe for humans and the environment.
Trugreen
TruGreen is an American brand with a unique business model. Their solutions center on common access points, such as the building's foundation and first-story windows.  That means they take a preventative approach – to minimize the chances of pests finding their way to your premises. The most common pests include paper wasps, spiders, stink bugs, and earwigs. Usually, their treatments provide you with 2-3 months of protection. But worry not since they have designed a 4-treatment program to ensure you have coverage all year. Since the program is purely preventative, it would not be ideal for you if you already have a pest infestation at your premises. 
Picking an Ideal Pest Control Brand
As you have seen, you are spoilt for choice regarding pest prevention and control. With so many options, you might have a hard time picking one. An excellent place to start would be looking up customer reviews to understand what to expect. It might also help to consider the company's years of service.