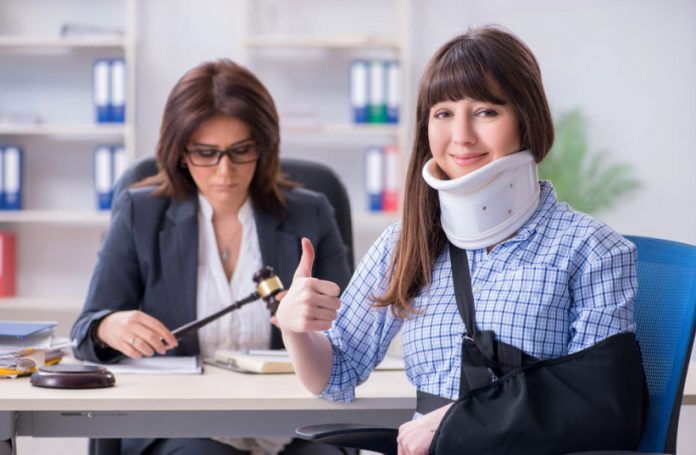 If you've ever been injured at work or out in public, you know the difficulties it can cause to your life; days or even months off work, financial difficulties, and perhaps even lasting damage to yourself, your property, and even your mental health.
Getting into an accident is a terrible thing that will happen to far too many people, but getting compensation when it does happen can be a long and difficult road, especially if it impacts your recovery.
Choosing a Lawyer
When you head out to choose a lawyer, you need to be sure you have someone you trust and someone who will work diligently on your behalf to get you the compensation you deserve.
Here are five ways you can spot a good personal injury lawyer to take on your case.
They Are Local to You
Finding a good lawyer is like finding a good friend, and that kind of relationship really can't be built up if your lawyers are far away from you.
You want to find a good personal injury lawyer close to you so you're able to have face to face conversations about your case.
Some law firms will have branches in a few different places; Brown and Crouppen, for example, work out of Missouri, Illinois, and Kansas, giving you the ability to converse with someone local to you as well as further afield should it be needed.
They Are Experts at What They Do
There's no replacement for expertise; you need to make sure that your lawyers are experts at what they do and have experience in cases like yours.
There's no use in picking a property lawyer to work on personal injury cases!
They Have Had Lots of Success
The law is a difficult thing to always 'win', but if the lawyer you are conversing with doesn't have a good track record with his or her clients, what makes you think they will be different with your case?
Ask for recommendations, testimonials, or case studies to ensure that you've got a lawyer who knows their job inside out and has a proven track record of success.
Their Payment Terms Are Clear
Lawyers are expensive, and a good lawyer is very expensive. The reason lawyers are so expensive is that they have trained for so long and have all of that valuable experience to bring to the table; this needs compensation.
There's nothing worse than trying to recover from your injury while worrying about how you will pay for your claim because the payment terms were unclear. Ask for clear and structured payment terms from your lawyer.
They Can Offer You Contacts for Further Help
This is an often overlooked aspect of finding a good lawyer; do they have extra support for you?
While your lawyer is working on your case, you might be helped by going to support groups and speaking with experts about your injuries. Your lawyer should be able to point you in the right direction of these professional bodies.