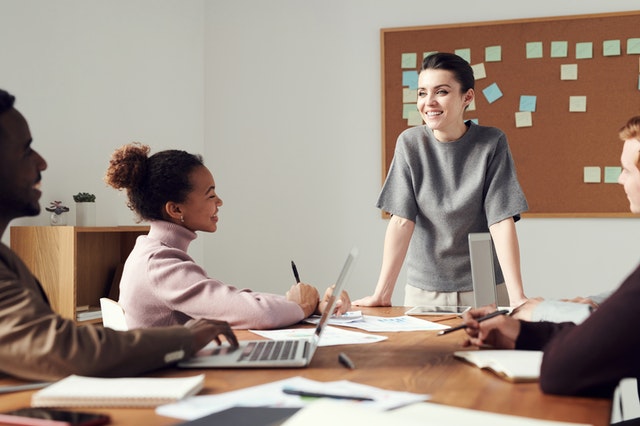 Investopedia defines a marketing strategy as "a business's overall game plan for reaching prospective consumers and turning them into customers of their products or services."
However, this definition could give you the misleading impression that a marketing strategy for your business is a static thing you wouldn't need to shake up or replace over time. Here is what you can do to create new marketing strategies from scratch…
Set specific goals
Obviously, every business wants to sell more. However, since this is a broad goal, it can be helpful for you to break it down into smaller objectives you would be able to define more precisely.
Those milestones could include establishing authority, fostering engagement with your existing customers, and spurring leads you could potentially convert into new, paying customers.
Decide on your target audience 
Again, you will likely already have at least some idea of what this is. However, when you segment this audience into a range of distinct communities or demographics, it will be easier for you to understand this audience and determine which sections of it you ought to especially target.
Pulsar is one company that can provide you with the digital means to define your target audience.
Demonstrate your offering's benefits 
Whatever product or service you are looking to promote, how would this offering benefit members of your target audience? Here is your opportunity to show them. It is at this stage that the research you have carried out about your audience can really start to come into its own.
Don't go over your budget 
There will inevitably only be so much money you can set aside for marketing purposes. You therefore need to think carefully about how that money will be spent. The good news is that financial restrictions can make you less indecisive about how to do your marketing.
Determine what marketing channels to use 
You have many different ones to choose from — and which of them you actually should choose from can depend on the nature of your business and its goals.
You might be happy to post a series of blog posts to your website, or shell out for ads to be placed on social media and in Google search results.
Whatever path you do go down, you could find that it doesn't quite work for your business after all — in which case, there's nothing wrong with changing tack and readjusting your marketing strategy. Knowing what does work is also about knowing what doesn't.
Keep track of how well you are doing
As we have acknowledged above, not all marketing methods you try will necessarily work for your particular business. So, how exactly will you be able to tell when they don't work?
There could be obvious hints, like certain products or services not selling as well as you had good reason to expect.
However, you could also use digital tools like Google Analytics to garner raw figures about how your business website is faring in terms of attracting potential customers and strengthening engagement with them.