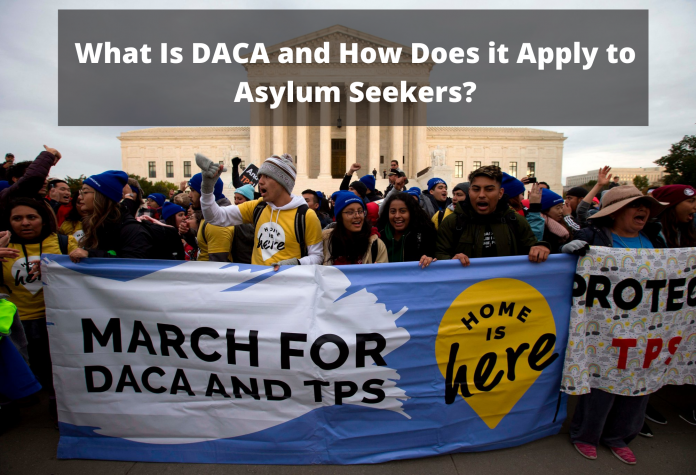 The United States is one of the many countries that houses a concentration on Immigration because of its socioeconomic status and development. Being the third in rank in most populated as of 2021, the U.S. mainly comprises noncitizens or immigrants. Therefore, the country has been a home for several ethnicities and races that make it diverse and gain many connections worldwide.
What is DACA?
Among all immigration policies the United States has, the DACA policy remains all too familiar. Then-President-elect Barack Obama made the Deferred Action for Childhood Arrivals, or simply DACA, on June 15, 2012, and opened the applications to the U.S. Citizenship and Immigration Services (USCIS) on August 15.
This immigration policy enables entities that have been brought to the country as children unlawfully to have a sustainable two-year period of deferred action from being deported. This policy also permits these individuals to be qualified to work in the United States. Given that DACA provides more opportunities to Dreamers, individuals eligible for DACA, this policy has strict guidelines as per the USCIS.
Qualifications
Applicants must be under the age of 31 as of June 15, 2012, the date when the policy was made (minimum age restriction is at least 15 years old before request).
Applicant was able to migrate to the United States before reaching his or her 16th birthday.
Possession of records that prove they are continuously and currently residing in the United States since June 15 of 2007
Applicant was physically present in the country on June 15 of 2012, and also upon requesting the USCIS
No lawful immigration status on or before June 15, 2012
Applicant must be currently enrolled, or have graduated and obtained a certificate of completion from high school; can also be an owner of a General Education Development (GED) certificate or a veteran who is dismissed from the Coast Guard on Armed Forces of the United States
No history of a felony, three or more criminal acts / law violations, and is not a threat to the national security of the United States
How Does DACA Apply to Asylum Seekers?
As per Immigration and Nationality Act, any person who is outside any country of such person's nationality (or none), has inability, and expresses unwillingness to return secondary to fear of persecution regarding race, religion, ethnicity, political opinion, and social group participation can seek an Asylum in the United States (provided that they meet the country's standard of a refugee).
Many DACA recipients want to apply for asylum for these reasons; however, many who belong to the population do not have evidence to prove their reason to seek asylum. This circumstance does not make aspirants invalid to apply. Instead, it needs legal representatives to explain further the lack of evidence and how valid the applicant's reason to be granted asylum. If the applicant can provide acts of persecution, it would have a higher chance for a grant; such acts that can be considered a sign of mistreatment or torment can be physical abuse, sexual assault, death threats, inhibition to practice fundamental rights, psychological harm, and the likes.
A DACA recipient who encountered harm as a child, feeling unsafe to return to their home country, may be considered under the law of persecution. If the applicant met the federal law's definition, he or she may apply for affirmative asylum (an entity seeking asylum that is physically present in the United States).
As DACA holds a hefty number of benefits, it is understandable that it involves strict qualifications along its lines.
For more information, contact an immigration lawyer.
Also Read: