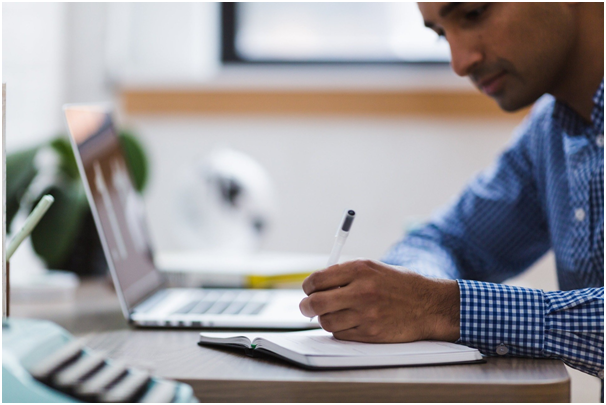 The COVID-19 pandemic has upended academia in profound and unanticipated ways. The sudden and complete shift to online classes has led to a drastic fall in student-teacher interaction, and virtual examinations have given rise to proctoring challenges. In addition to that, the institutions unable to conduct virtual tests have postponed them indefinitely.
Those planning on continuing their education with a graduate program have faced uncertainty. However, the standard academic year is continuing ahead in most cases, so those preparing to become graduate students should make sure they know what to expect.
Be Prepared for Changes in Instruction Format
There are some inherent differences between online and traditional classes that can make virtual schooling difficult for those not accustomed to it. Here are some key challenges faced by students during online courses:
Limited student-teacher interaction makes it harder to get clarification and feedback.
Without access to academic facilities, many students are without a proper study environment.
A significant number of courses were not originally designed to occur virtually, and the transition can make their learning objectives less clear to students.
Almost all students have experienced technical issues and network interruptions at one point or another.
Taking these factors into account, it's important to find ways to make the most of your undergraduate courses, as they are still an essential part of preparing you for graduate work. Here are some ways that you can make the best of your virtual courses:
Eliminate distractions and treat the virtual classes as any other regular class. This means staying off your phone, participating, and not attending class from your bed.
Be sure to clarify any doubts or confusion before the class session ends, even if it's more difficult in a virtual setting.
Take running notes during class lectures, and ask if your classes are being recorded. These recordings can be a great resource later when studying.
Don't take more courses than you can handle just because they are online. The virtual setting might make it easier to build your schedule, but the workload for extra classes may still be heavier than you can handle.
Continue to Study
Although the pandemic has caused many academic delays, graduate schools will still be conducting admissions. To get into the program of your choice, you'll have to stay on top of your academics.
Here are some ways to study smarter for grad school during the lockdown:
Stay Aware of the Syllabus: Many graduate schools are making changes to syllabi and exam patterns to reflect the new online format. Ensure that you stay abreast of all updates affecting your chosen program.
Manage your time: The lack of a disciplined study environment can lead to distraction and encourage poor time management. To counter this, prepare a well-thought-out timetable, and follow it closely. Additionally, many people are also finding they have more time on their hands on lockdown—it's always good to use those extra hours for extra studying.
Form online study groups: Platforms like Zoom and Skype aren't just for your classes. You can also use them to keep in touch with others who are preparing for the same exams as you are, and study with them.
Remain Informed About Testing Requirements
Due to the extraordinary circumstances, some graduate schools have relaxed their admissions requirements and waived testing. However, most universities still require applicants to take the GRE General Test for admission to most graduate programs.
Although in-person administration of the test has become very difficult due to safety concerns, examinees are now able to take the GRE online via the GRE General Test at home, administered by the Educational Testing Service through online proctoring service ProctorU. The GRE at home is an excellent opportunity for those stuck in hotspots or under quarantine who do not want to lose an entire academic year.
ProctorU uses AI technology to confirm identity throughout the exam and flag events during the test session that may indicate academic dishonesty. The recorded session is then reviewed by a human administrator who will be the final judge of the candidate's authenticity. For these reasons, you'll want to ensure there are no interruptions during your test.
Make sure that you research GRE test dates and select a time that will work best for you. In-person testing centers will reopen when deemed safe by the relevant authorities for those students who wish to pursue this option, if not already.
Time, and Education, Wait For No One
Despite fears that the pandemic would bring academia to a standstill, there are many innovative options to keep the wheels in motion. Although not a perfect solution for everyone, it is clear that online learning is here to stay, and education won't wait for the pandemic to be over.
Students preparing for graduate programs can use these tips to make the best possible use of the virtual platforms at their disposal so that they can enter their program of choice at their dream university.