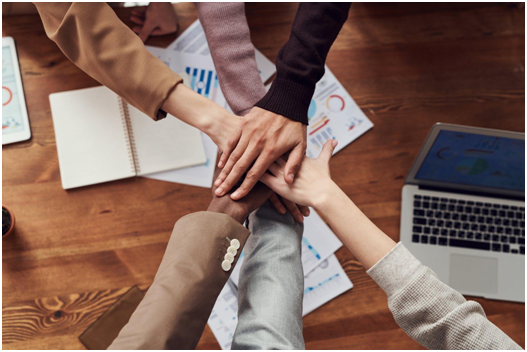 Making a hobby or idea into a hustle is an increasingly popular pursuit, but pouring all your resources into the endeavor isn't the right choice for everyone. Furthermore, not all ideas can support a full-scale business operation—at least, not at first. For some, the right move is to start a smaller-scale company and carefully develop it over the years. For others, small is precisely the right size, even for the long haul.
Whatever your case, moving from idea to practice isn't always an easy process. Your business may be micro, but many of the challenges you'll face are similar to those faced by larger companies. How well you plan can determine whether your microbusiness gets off the ground. For maintaining balance in your business you should consult with experts available at monthlymethod.com they would be happy to help you.
Also Read: 7 Clever Ways to Promote Your Small Business
The Definition of a Microbusiness
Different states have different definitions and terminology regarding business entities, so be sure to familiarize yourself with local classifications. That being said, any company with fewer than 10 employees and less than $50,000 of starting capital is generally considered a microbusiness. There are microbusinesses in all sectors (retail, construction, healthcare, marketing, and so on). When it comes to required state and federal taxes, they operate similarly to their larger counterparts.
The process for opening a microbusiness is also similar: you will need to register, which means choosing a business structure and name and obtaining licenses and authorizations.
Advantages of Keeping Staff and Operations Small
Running small-scale operations with a reduced staff has several advantages. The main benefit is relatively low costs, with less to pay out in wages and fewer operating expenses.
Another major advantage is your microbusiness's increased flexibility—smaller companies are often more adaptable to market changes. In the days of COVID-19, for example, many microbusinesses have adapted quickly to changes that are harder to implement for larger corporations that manage hundreds of employees. A smaller scale allows for speed when making urgent decisions and implementing new strategies.
That's why many successful microentrepreneurs prefer to keep their companies small even when they have the capital to expand operations or hire more employees. The small scale allows the owner-founder to manage each product and customer personally.
5 Common Challenges Microbusinesses Face
Although there are many advantages to a smaller structure, microbusinesses also face a considerable number of challenges. Being prepared is what defines a good entrepreneur. Before opening your company, consider how you'd handle issues like:
1.Struggling to Secure Startup Funds
Microcompanies often have more difficulty obtaining loans to start and expand their operations. Fortunately, there are small business grants that are designed for the needs of microentrepreneurs.
For example, the Small Business Administration (SBA) has a microloan program that offers up to $50,000 to help small and microbusinesses. You can also look for a local bank or credit union and research whether your state and locality offer specific loans for microbusinesses.
Reaching Customers
If your potential customers don't know you exist, how will they do business with you? One of the challenges for new entrepreneurs is establishing their name. Big marketing campaigns cost a lot of money, and it's difficult to compete with established brands.
Also Read: 5 Ways To Generate Leads For Your Small Business
To become a household name, you will have to promote your brand locally and expand your reputation through your work. You can also invest in social media and online advertising. Maintaining a high-quality blog and website can help drive traffic to your business and establish trust among potential customers.
Preparing for the Competition
Your microbusiness will encounter countless physical and online competitors, so your company must be distinct. Keep in mind that many of your competitors will be backed by much larger corporations, with giant networks, powerful alliances, and million-dollar marketing campaigns.
Try to invest in the differential that only smaller operations can offer: genuine and friendly customer service, personalized shopping experiences (because you know your customers and their needs), and fewer products and services offered with the maximum qualification.
Managing Your Time
Running a microbusiness takes a lot of time and commitment. Working with a limited staff, you will need to take on many roles which, in a larger company, would be performed by multiple people.
It can be exhausting and put your ability to maintain a work-life balance to the test. Make strict time management one of your main concerns early on, and prioritize it in all your decision-making going forward. Thorough initial planning can save a lot of energy later on.
Convincing Talented People to Work With You
Like any entrepreneur, you need a fantastic team at your side. However, recruiting may be one of the most challenging aspects of starting a microbusiness.
You will need to demonstrate to highly-qualified professionals that working with you is in their best interest—not just despite your smaller scale, but because of it.
Research thoroughly and hire the right people from the beginning. Starting a microbusiness with less qualified or cheaper labor can create problems later on. If the capital to pay competitive wages is limited in the beginning, offer other advantages. Honesty and optimism will go a long way toward convincing potential employees that they will have a great future with you.
Small Business, Big Responsibilities
Your microbusiness may be small, but managing a company of any size is a big responsibility. You can (and should) prepare for common issues that all businesses. That said, there will always be unknowns, and they may appear when least expected. Luckily, your more adaptable scale will help you take on any challenges that may come your way.