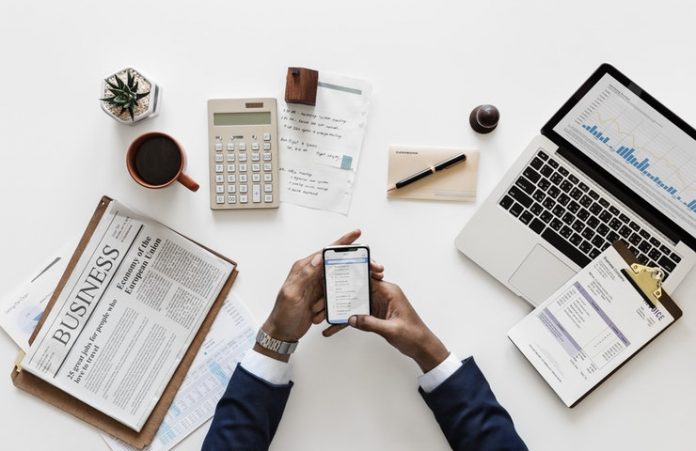 Your own business is an exciting job that will bring emotional storms and good income to the right organization. Of course, business has its pros and cons. Some people believe that it is better to work reliably in an employed job, while others claim that it is better to get a job and get a good income. Some people don't want to fall into limbo and choose the mundane things that suit their taste, while others don't want to rely on someone, so they invest money and time to create something unique.
Everyone is different, and both have rights, so you need to respect both perspectives. It's easier for someone to work 8 hours during regular office hours and then go back to the family and think about nothing. At the same time, someone likes to own their own business, follow the process themselves, and achieve a certain success. Here everyone chooses what they like best. Most importantly, you need to be in a comfortable environment. If work doesn't bring you pleasure, this will lead to stress and mental disorders that will personally affect your loved ones and you. Work must have positive emotions, because in this field you have to work for a long time, and working with losses can lead to bad consequences.
Advantages of running your own business
You have complete control over your business processes and do not depend on anyone.
Doing your own business in today's world is a very famous achievement.
There are no restrictions on your earnings, as your earnings increase as a result of your success.
You gain a lot of knowledge and experiences that are useful for later life.
For convenience, you can create the desired working environment.
Creating a sustainable business with a good income will reduce your stress.
You can hire people who are more savvy than you.
You can control your time.
Business management is developed exactly as desired.
Disadvantages of running a business
No one promises that your business will be successful.
If a business collapses, you can be convicted and put pressure on a person from a psychological point of view.
You have to spend a lot of money and time.
If you are having trouble with your business, you have to work 16 hours a day.
You can't go home if you don't finish work. Because it affects business success.
Sometimes you have to be in some kind of uncertainty about the future.
Unstable business entails financing problems.
You need to get used to the change so your business can expect the greatest success.
Starting a business increases your responsibilities several times.
If, after reading all the shortcomings, you are still convinced that doing business will benefit you, then you are on the right track. However, if these minuses startle you, I don't recommend dealing with this issue.
Of course, each person decides for himself what he wants, but it's best to take a few days to think about whether his or her business is needed or not.
Many citizens want to radically change their lives, change their social status, and have individual entrepreneurship. These bold steps require a clear idea of ​​what the business world is and how it exists.
Men have two ways.
Opening individual enterprises;
Become a legal entity.
Private Enterprise-Plus
The most important advantage of private enterprises is that they are not limited by legislative acts of legislative capital. This means that a person can write a document without a penny in his pocket.
Individual entrepreneurs can register at their place of residence. And conduct commercial activities across the country. This type of activity does not provide bookkeeping, so there is no fuss with a lot of paperwork and reports. Of course, you must report it to the tax office once a year.
Accounting for entrepreneurial activities can be carried out by the entrepreneur himself without hiring an accountant. This does not take much time, and if a person works with a single tax, all papers can be kept at random. Even if you are not ready to keep records, there are many companies today that offer quality accounting services at low cost.
At the very beginning of commercial activity, individuals cannot open bank accounts. And if his monthly income does not exceed the minimum salary of 300, he does not need him. By opening a bank account, individual entrepreneurs have full access to their money and can do whatever they want with the amount they want.
Private entrepreneur VAT is waived if monthly income does not exceed 3000 minimum wages. You also have the right to sell goods on the market that are not prohibited by law without a trade permit.
Individual entrepreneurs do not need to inform the bank where they have an account when making agreements with other organizations and businesses.
Private enterprise-disadvantages
Unfortunately, they exist and there are many of them. When conducting business, the entrepreneur has to deal with the problems that have arisen from scratch. Paradoxically, all these inconveniences were invented by the national legislature.
For example, not all areas of the market can work individually. If you decide to work in a bank or open an insurance company, you cannot do without a legal entity.
For all debts an entrepreneur may earn in the course of his activity, he is directly responsible for his personal property. Includes those not directly related to his professional activities.
And the last one. The main drawback of private enterprises is their taxes, i.e. pre-tax. The entrepreneur has to pay this tax within 30 days.
Registering an emergency in Kiev is not easy. Therefore, before becoming an entrepreneur, it is better to carefully evaluate the pros and cons, and then submit documents for registration.
Have a good business.
For many ordinary people, being an entrepreneur is that they have a lot of money, a lot of free time, and generally live for their own enjoyment. Others know that their business works hard and do not dare open their own business. Today we will tell you about the main pros and cons of our own business.
Disadvantages of your business
It does not guarantee the success of the campaign.   In this case, a campaign refers to the process of creating, launching and running a company, company. While you can attract millions of investments, make solid plans and find a point of fulfillment, there is still no 100% guarantee that your work will be successful and generate constant income. This is called danger.
I start hard. According to statistics, 90% of small businesses were closed during the first three years. In other words, there is a difficult screening for a place in the sun. In addition, the first three years can be called the most favorable, as it has certain benefits, such as reduced tax burden, simplified financial reporting, administrative controls and reduced fines for violations of the law. After 36 months, the company does not get younger and already begins to feel the pleasure of running a business.
Financial instability.   Bringing income today can lead to losses tomorrow. Remember this and don't invest all your money in developing it in one direction only. This mainly applies to the development of medium and large enterprises, and small and medium enterprises are more mobile.
There is no free time and requires constant monitoring.   If you start developing a business and the staff is not too large, the main task is delegated. You literally have to start your own business day and night. And even after everything is organized safely, you start to receive a stable return, so take a break early. You need to closely monitor the work of the organization, adjust the time, and motivate your employees.
Leaving its business on free voyages, sooner or later it will break off the ship. It is necessary to turn and float the helm for hours.
Great responsibility. If you decide to start your own business, be prepared to take responsibility for your family, creditors, prosecutors, law and employees. Company directors are responsible for everything that happens in the department and for the lives and health of subordinates. In this case, there are no corners.
Unfair competition.   You might say it's dangerous. In a big city, it is very difficult to start a profitable business that can survive your old competitors. First, you can try to "smooth". This includes endless oversight, gossip, and provocation. Second, the criminal components-threats, racketing, attack. Entrepreneurship is not always clean, and it is difficult to develop without the necessary connections.
Lack of social benefits. If you are your own boss, forget about vacation, sick leave, and paid vacation. At least for the first time. It is very difficult for an individual entrepreneur to allocate additional funds for self-sufficiency and it remains only to wait for a profitable time.
These were the downsides of their work, but not too dramatic. It also has enough advantages and can have more than just covering all the downsides.
By subscribing to the site, you can earn up to 24% online revenue per month and you only have $10. Our investment portfolio, helpful articles and detailed monthly reports on life hacks make you richer!

Advantages of your business
You are the boss, the god and the king . At least it should be on the wall of the office. Imagine there will be no boss. After all, you yourself are a big boss. This means you are free to make decisions. No one will drop your brain, give improper instructions, shout or blame you. People work for you and you command them. You become independent.
Unlimited income.   What is your current salary? 20.30, 50 thousand rubles? But what if you want to get 200 or 500? Employers will respond that this is impossible. You can earn as much money as possible by working for yourself. Sure, we're far from Forbes' first route, but many can afford to be one of the wealthiest people in the city.
There are many connections. Communication is a contact with people that have a certain effect on others. Your social scope is very limited-mostly colleagues. As soon as you organize what you want, you will learn how to communicate with many "needed" people and move toward more powerful people. It can also help communicate with competitors, so you can expand your business together or create a monopoly. Anyway, you will greatly increase your friend's circle. This means you will be a stronger person than you are now.
Improves adaptability to life. If you hire someone you've hired for a lifetime (90% today) and an entrepreneur with more than 10 years of experience running a business, the second will undoubtedly win in terms of your ability to make money in the air. You always have time to work for someone. Because you don't have to think, follow the instructions left to you. However, not everyone is endowed with the ability to make money in a simple living environment.
Free time . This does not contradict the first part. You only have free time if your business can be equipped with an autopilot. Try not to participate and let it work under close supervision. Then you will experience all the benefits of the work. Set up a boat at a resort in a warm country and get notified of your credit balance on your account balance. This is the goal to be achieved. Business is freedom, not slavery.
Possibility of self-realization. What to do when working for employment? In most cases, we do things we don't like, but at least meet our basic financial needs. Self-employment gives you the opportunity to do what you want, what you want. The ability to turn a hobby into a profit is happiness.
Help others. Not only can you successfully prepare for life, but you can also help others. Creation of high-wage jobs, favorable conditions for employees, sponsorship of those in need. You have the opportunity to be an example of a strong and kind person and a successful entrepreneur.
Bottom line: it 's up to you to work your whole life or become an uncle for your uncle. I just try to create the thoughts you have dreamed of for a long time, do not be afraid of your desires After all, bad experiences are also experiences. good luck.
Each person who wants to start his own business must initially determine the goals he wants to achieve through the activities planned, and can he be prepared for unforeseen and difficult situations that may occur periodically in the course of conducting his business? Self-employment has not only the positive side, but a significant drawback that not everyone does this.
Pros and cons of your own business
The positive side of your own business
When a person decides to start his own business and writes a business plan for car service, he can easily try it with entrepreneurship, evaluate his abilities and use all the potential, skills and abilities available to him. As a result of these actions, most entrepreneurs earn high profits, and are also completely freed from their reliance on their bosses and are able to carry out their activities at their discretion. In general, entrepreneurs have a lot of free time, and they can even set up all the tasks for themselves and their employees and monitor the progress of their decisions. As a result of his activities, each businessman receives a valuable and necessary experience for entrepreneurship, and many can get a job.
The negative side of owning a business
However, not only the attractiveness of the business, but also some very important and serious disadvantages should be considered. Each entrepreneur constantly puts his property, cash and business at risk. He is regularly in tension, is stable and experiences quite large loads. The income of a businessman is not stable, and it is almost impossible to fully and well enjoy a vacation. If necessary, entrepreneurs must spend savings to keep their business going or pay unexpected fines or other expenses.
Characteristics of corporate activities
Of course, each type of business has only its own characteristics and features. Activities related to the production or sale of food are usually successful and can be paid off quickly, but it should be remembered that not only are various supervisory bodies constantly monitoring this business, but these products have a short shelf life, which is associated with losses and costs .
In addition, all varieties depend on the type of organization chosen, as every entrepreneur has certain features that every entrepreneur needs to know at the registration stage. For example, an individual entrepreneur is liable for all of his personal property, whereas an LLC is liable only for the company's assets. Each organization maintains a specific report, so individual entrepreneurs can fill out all the documents themselves, even without a professional accountant, so the head of the LLC must hire a specialist to submit to the tax authorities all the necessary and important documents in time and in adequate quality and conditions.
The interests of the enterprise are affected by the nature and ability of the entrepreneur, so before starting a business, the future businessman should reasonably and objectively evaluate his skills and abilities.
Therefore, before starting a business, you need to solve many questions, evaluate all the positives and negatives, make a competent business plan and consult with knowledgeable people. You can start registration only if you are confident that the specialist will significantly exceed the shortcomings.
  The market for the sale of ready-made goods in Russia is growing year by year. More and more people want to test themselves as entrepreneurs by investing money in real business. And often, acquiring an existing company is the best way to achieve this goal. However, this is only possible if you approach the problem carefully and thoroughly.The smallest resistance from an informative seller is a red flag!
When buying a ready-made business, you can use the following algorithm of actions, regardless of the details.
There are two ways to start an entrepreneurial activity and expand an existing business. To create a new business or buy a ready-made one. After evaluating the pros and cons of the second option, you can decide if it is appropriate or if it is better to use the first option.
Advantages of a ready-made business:
A history of good or bad development, you can evaluate it.
Premises and equipment availability.
employee.
Communication and distribution channel establishment
Finished product (service), sometimes a well-known brand.
The ability to predict changes, specific demands for goods (services).
Detailed financial and accounting reports.
Disadvantages of the finished business:
The equipment may be worn or the process may no longer be used.
Rent cannot be extended.
Employees may have low skill levels
The other party is unreliable and the previous owner can spoil the relationship with him.
As a result, your debt obligations (taxes paid, penalties, and customs or guarantee obligations) can be "floating".
STEP 2. Select the type of business to purchase.
To do this, you need to answer a few questions.
1. Are there any activities and businesses you have dreamed of?
2. Which type of business best fits your knowledge, skills, and experience over the past few years?
3. What do you want to do: produce, wholesale, retail or provide service?
4. Are you interested in import and export business?
4. Would you like to involve your family in a ready-made business?
Experts recommend first choosing between production, retail, wholesale and services, solving the import-export problem, and then determining a specific product (service) or market within the selected sector.
Step 3. Means decision
First of all, decide how much you can allocate to complete the transaction. Then decide how much money you are ready to borrow (e.g. bank).
Note: The   ability to attract borrowed funds to acquire a business depends on the availability of liquid fixed assets and real estate. Acquisition of a business that owns such assets allows you to borrow 50% of the total cost of your business or investment project in most cases. Personal assets can also serve as collateral for loans to buy new businesses.
Step 4. Choose the option that suits your cost.
Entrepreneurs who want to sell their business advertisements in free newspapers or in local periodical advertising departments, business publications or newsletters, or specialized Internet sites. Another source of offers are brokers specializing in the sale of ready-made businesses.
Note:   sellers are far from always declaring "popular" business sales. The most stringent confidentiality regime must be adhered to, as messages about sales can cause excitement among customers, employees and suppliers. And many potential sellers prefer to use their personal contact network to search for buyers.
Therefore, you need to make inquiries among friends, acquaintances, entrepreneurs, lawyers, bank employees, accountants, consultants and colleagues. You can also interview suppliers or distributors who work in the businesses you are interested in.
STEP 5. Find the reason for the sale of the selected company
The former owner can have several of the following:
Change of residence.   Lack of direct control and process control
Disagreement between owners We   have not reached an agreement on how to further develop the company.
Loss of interest in business.   After 6 to 8 years, the activity may stop simply to reduce satisfaction.
You get sick, you get older.   The owner has limited ability to manage the business and there is no successor to the business.
You have to invest in other projects.   Owners have found a line of business that is highly profitable and less burdensome.
Selling non-core assets.   Some areas of activity in large companies or holding companies are less profitable or do not fit into the general concept of development.
In principle, all reasons can be grouped as follows:
This business did not generate enough profits (a decline and decline in business activity is observed in the industry. The company is at risk of bankruptcy. Poor management. The company is involved in criminal fraud, etc.).
Owners are engaged in different businesses or are trying to diversify their activities. Trying to retire for personal reasons. He doesn't have enough funds to develop the company.
Buying a company is only recommended if the owner of the company is guided by the considerations included in the second group.
As a rule, at this stage, two or three of all the previously selected options are suitable.
Since only large companies are cited on the open stock market under the conditions of the Russian market, it is still impossible to assess the value of a company based on the market value of the stock. Therefore, when evaluating small businesses, experts recommend applying methods that are profitable, marketable and costly.
Income access
Using this method, the company's value is determined by its estimated earnings. This method assumes that the buyer does not pay for the business in any amount greater than the present value of future income during the interest period. Using this approach, buyers calculate a variety of options for business development. However, with this method, the level of risk is often too subjective. This valuation method is good if your company's income is positive and sustainable.
Market access
Business value is estimated by comparing recent sales of companies of similar size. The main condition for applying this approach is a mature market. The value of the company being assessed (V1) is defined as the product of the ratio of the market price ratio of the counterpart (V2) and the base indicator (R2) to the base indicator (R1) of the company under assessment: V1 \u003d V2 / R2 × R1. The primary indicator is usually net income, the company's book value. When choosing a company to compare, you will be guided by the following requirements: The industry of the enterprise should match, and the quantitative and qualitative characteristics of the company should be approximately the same.
Cost approach
The value of the business is determined by the sum of the cost of resources for reproduction or replacement, taking into account physical and moral depreciation. This method is most effective when a buyer compares the cost of acquiring a business to the cost of creating a similar company.
There is no clear answer as to which evaluation method to use. In each case, the approaches are combined according to the nature of the business.
Note:   It is advisable to contact an independent consultant, business broker or professional appraiser at this stage. They often play an important role. After all, determining the value of a business is a process that requires expertise and experience in a variety of legal, mathematical analysis, economics, accounting and audit fields.
At this stage, in principle, one suitable option remains.
STEP 7. Study the selected projects in detail
If the means allow it (and if it's worth the game!), it's best to contact the experts again to order the Legal Due Diligence, a comprehensive inspection of the "due diligence" seller. At a minimum, you can clarify the reliability of the legal and financial information submitted, check the accuracy of documents and compliance with existing laws. Maximum due diligence includes legal and financial audits of accounting and tax accounting, evaluating top management's compliance with duties, and asset inventory. Advertising Infinity.
If you are not in doubt and do not have a lot of trading volume, please do the above procedure yourself. Ask as many questions as possible, request reports, inquire about equipment numbers and models, purchase dates, business reputation, and learn about everyone. Liabilities of the acquired company, etc.
Note:   The smallest resistance from sellers who give you the information you are interested in is a red flag!
Here are some good reasons to worry:
1. Reduced time for business sale.
2. There is no key information about the object.
3. It is difficult to obtain even existing information.
4. The reason for the sale or the justifiable reason for the sale is not clear.
5. It was found that at least some of the information about the goods was distorted or misinterpreted by the seller.
STEP 8. Minimize possible risk
1. Inquire about something that could harm your business.
2. Find the characteristics of the property's condition and location. For example, you can avoid problems related to termination of a rental.
3. Rely on facts no matter how reliable the seller is, and avoid taking a word if possible. This is especially true of the amount of profits and profits for the company declared by the seller.
4. Offer to enter into a guarantee obligation if there are no non-accounting debts. Signed by all founders and CEOs. The legal protection of the buyer lies in the fact that he is personally liable for the company's borrowing for the past three years after signing the warranty obligation. In the event of negative consequences, the buyer can send the creditors to their actual debtors or, in the case of court, sue to appeal to protect their rights.
5. The attorney also recommends a detailed plan for the transfer of administrative authority. This is especially important for maintaining relationships with customers, suppliers, partners of other companies, and employees of the acquired company. After all, it is important for the buyer to maintain a competent business.
6. The contract with the seller must indicate that the new owner acquires only liabilities related to the activities of the enterprise specified in the contract. And the liabilities associated with the previous activities of the enterprise are not transferred to the new owner. The contract and its annexes should provide a detailed list of all liabilities contained in the enterprise, indicating the creditors, the nature, size and timing of the claim.
STEP 9. Start the purchase negotiation.
If all doubts have been resolved positively, make a formal offer and proceed with negotiations.
Note:   sellers do not prefer to deal with petty buyers, so do not be surprised if you are offered a deposit similar to how it is done during real estate transactions.
Typically, in negotiations, the two parties begin with a maximum and minimum offer and gradually relax the terms. Therefore, it is necessary to determine in advance the price and terms under which you have agreed to take over the business. Naturally, start with more favorable terms. Be prepared to ensure that the seller meets your first offer on terms that you think are unfair. This is an inevitable part of the negotiation. If your intentions are serious, work towards the terms you agree to accept.
Step 10. Start your business!
Help
Ready-made Business Sales Market: 2006 Results
As usual, the most popular and served are cafes and small restaurants priced at $50-150 thousand. Beauty salon, beauty salon ($ 25-50 thousand); Car service ($ 100-250 thousand).
Among travel agencies, offers of $100,000 to $100,000 take precedence, and their demand is usually not very important. As well as a travel agency, a travel agency with a travel agency license has its own representative abroad, and a contract with a hotel can be considered a valuable offer. However, the price of such a company is already more than 30 thousand dollars.
Certain preferences have been described when acquiring businesses related to the provision of intangible services such as consulting, audit firms, educational institutions. Investors are ready to invest up to $150,000 in companies that have existed for 5-7 years or more and have all the necessary licenses and permits. Modeling, concert agencies and other types of business began to be offered. There were more sales offers from advertising and ad production companies.
In the field of medicine and pharmacology, an overprovision of medical centers and dental clinics is seen, and demand for pharmacies and pharmacies exceeds supply.
In retail, supply exceeds demand significantly. This is common for small shops and pavilions in shopping centers for $30-180 thousand.
Among manufacturing enterprises, factories that produce bricks, blocks and tiles are popular. Buyers can pay up to $1 million for such a business, but all existing connections and consumers must be preserved. At the same time, the demand for such types of businesses as the manufacture of PVC windows and doors is decreasing. Proposals for food production (sausage, pastry shops) are between 400 and 700 million dollars, but their demand is low.