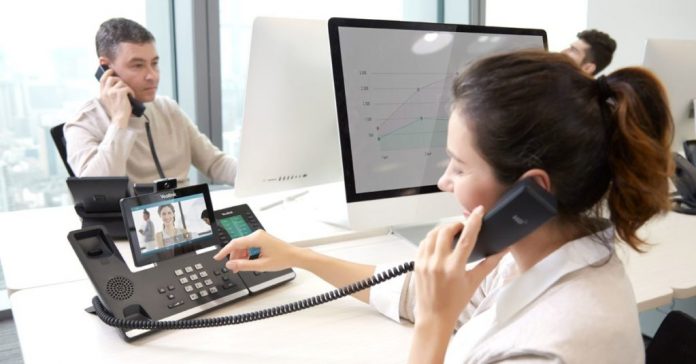 Are you considering replacing your landline with a VoIP phone system but aren't quite sure? There are many people who are hesitant to make this move because they don't quite get how  VoIP phone systems work. However, even if you don't understand exactly how VoIP phone systems work, it's plain to see that this technology makes sense.
Set-up is a breeze with these systems as they connect to the internet service that you already have in your home. And, you will continue to enjoy features like voice mail, call waiting, call blocking, and caller ID. There's no reason to wait any longer to make this switch!
If you want a home phone, a landline isn't your only option
When people think about going without a landline, they often fear that they will have to go without a dedicated home phone. Fortunately, this is not the case as there is another option available. With the advent of VoIP phone systems, it is possible to have a home phone but lose the outrageous monthly phone bills.
These systems are more reliable than wi-fi calling options and deliver clear and reliable connections. Because they are set up using your internet, you won't have to worry about tackling new technology. And, you can still enjoy the features that come with traditional landlines. It'll just call you a lot less money every month!
Now is the perfect time to convert your home phone to a VoIP phone system
There are a number of advantages of VoIP phone systems over landlines. Most people, understandably, focus on the significant price differences that there are between traditional landlines and VoIP phone systems. This is a great advantage to anyone who does want to keep a home phone but might be looking for ways to cut expenses from their monthly budgets.
And in addition to enjoying the features of a traditional landline, a VoIP system provides a lot more flexibility. You will be able to access your VoIP phone from wherever you have an internet connection. This means that even when you are traveling you will still have access to your home phone number. This is an affordable and effective way to avoid long-distance phone charges when you are out of your home area.
There are many reasons to switch over to a VoIP phone system today. Which one is right for you? There's no need to delay, simply order the equipment and get started. Installation is so easy that you can do it yourself!
Are you one of the many people who want a dedicated home phone but are tired of paying high monthly bills from the phone company? There is another way! Find out more today about VoIP home systems and how simple and effective they are to use. Making the conversion to one of these systems will save you a ton of money every month while providing you with the home telephone services that you want.