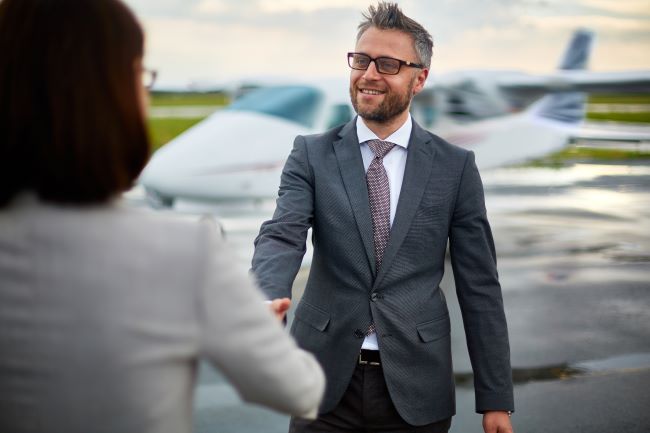 Around 9 million American civilians are currently living abroad, but where do they choose to go?
Many factors determine if a destination is popular among American Expats Abroad, including a lower cost of living for a similar quality of life, political stability, and accessible and affordable healthcare.
Many Americans want to experience living and working abroad, immerse themselves in a new culture, or simply start afresh in a country where their wealth will stretch further.
The best places for American expats to live tend to be neighboring countries that already have a large American expat population.
Let's take a look at the four best places for American expats to live – Mexico, Ecuador, Canada, and New Zealand.
Mexico
First-world infrastructure like airports, highways, and fast internet connections make Mexico one of the most popular destinations for American expats in the world. In fact, more than 1 million Canadian and U.S. expats choose to move to Mexico.
According to the 2021 InterNations expat survey, expats find it very easy to settle down in Mexico, and the people are said to be very friendly and welcoming.
Mexico is known for its lower cost of living. Although wages are lower in Mexico than in the U.S., a single person can live in Mexico City for around $1,000 per month.
There are excellent work opportunities for people in the tech industry in Mexico – especially in Guadalajara, which hosts many small and medium tech and telecommunication companies. Larger international companies such as Axtel, Oracle, HP, and IBM are also based in Mexico.
However, Mexico also has a few downsides. While Mexico offers affordable healthcare, nursing care standards are not as high as in the U.S., and you'll still have to pay U.S. taxes.
Ecuador
Ecuador – known as 'The Land of Eternal Spring' – is a popular expat destination, and it's not hard to see why. Around 9,000 Americans live in Ecuador, and the big draw is the inexpensive and efficient healthcare system, which ranks higher than the U.S.
With the average expat salary at $48,000 and a famously low cost of living, Ecuador is one of the cheapest places for an American expat to retire – a couple can live comfortably on just $2,000 per month. What's more, Ecuador's residents enjoy a quality of life that's comparatively higher than in other countries with a similar GDP.
InterNations' 2021 expat survey places Ecuador in eighth place, meaning that Ecuador is the eighth-best country for expats to live in the world.
Ecuador has a rich cultural heritage and is loved for its rare sights and experiences. If you're looking for tropical rainforests, unspoiled beaches, and mountain villages, Ecuador has it all.
The downsides of living in Ecuador are security concerns, especially in the larger cities. Finding employment may be challenging if you don't have specialist skills because jobs tend to be offered to locals first.
Canada
Canada is another extremely popular choice for American expats, mainly due to how similar daily life is when compared to the U.S. More than 10,000 Americans moved to Canada in 2019, and that number doubled in 2020.
The U.S. and Canada share similar attitudes about religion, government, and personal freedom – which means that American expats are less likely to experience culture shock when they relocate to the Great White North.
According to the InterNations' 2021 expat survey, expats living in Canada are most satisfied with the quality of the healthcare system, their personal safety, and their quality of life. Canada has world-class cities with impressive infrastructure and stunning wide-open spaces of vast wilderness, so the housing options are almost endless.
Canada's biggest draw for American expats is their world-famous universal healthcare system, and the average expat salary in Canada is $111,000. However, the cost of living can be high in cities like Toronto and Vancouver.
New Zealand
New Zealand is quickly becoming one of the most popular destinations for American expats looking for a better work-life balance – and with other benefits like breathtaking landscapes, excellent educational and healthcare systems, and getting to live in the safest country on the planet, it's easy to see why.
New Zealand's population is almost entirely English speaking, so Americans don't have to contend with culture shock or learning a new language. According to the 2021 InterNations expat survey, New Zealand made it onto the top 10 list for quality of life and work opportunities.
Other benefits of relocating to New Zealand include a simple short-term visa process (that doesn't require an offer of employment before arriving) and world-class city living in a modern hub of commerce and culture.
However, New Zealand's biggest drawback is that the cost of living is relatively high when compared to other popular American expat destinations – it will cost around 10% more to live in New Zealand than in the U.S.