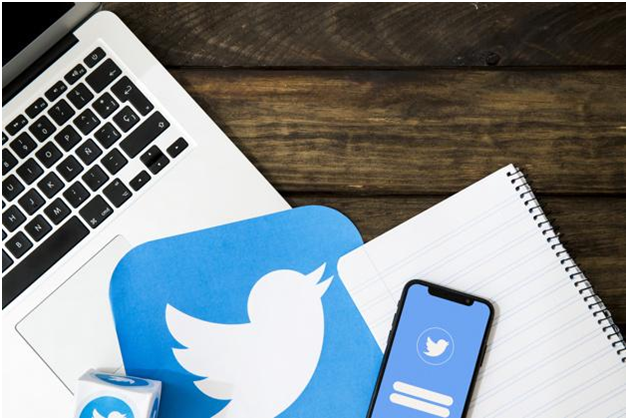 Introduced as a micro-blogging site, Twitter has become one of the most leveraged social networking sites with more than 336 million monthly active users. This is the reason why a lot of event marketers, brand promoters, businesses, and more use this platform as a marketing tool.
For instance, Twitter can allow brands to interact with their potential audience, promote their online business as well as influence them to make a purchase.
One of the most important marketing components of any business i.e. website needs to be loaded with user-generated content to gain the trust of the customers. The UGC can be aggregated from any of the social media platforms but here we will emphasize Twitter feeds or say Tweets.
But how can you add a creative & engaging Twitter feed on the website?
Well! You will need a Twitter aggregator tool that can help you easily embed a Twitter feed on a website.
In this blog, we have penned down the best tools through which you can automatically add the latest tweets on your website.
Why Embed Tweets on Your Website?
There are several reasons why online businesses and brands include embedding Twitter feeds on their website as a part of their marketing strategy.
Brands can increase their social reach, build more trust among customers, boost conversions & sales, etc.
In addition to this, brands can integrate tweets from any Twitter account within a few steps. Once the embed code is pasted into the website, all the feeds can be displayed on the website.
Best Tools To Embed Twitter Feeds on Website
1. Taggbox Widget
This social media aggregator allows you to create stunning & engaging Twitter Walls in real-time via hashtags, locations, mentions, or username.  All you need is to generate an embed code that can be pasted on the web page of any website.
Speaking of its features, Taggbox offers amazing customization options such as beautiful themes, layouts and, advanced CSS, and more. By applying these designing elements, you can create and make your Twitter feed wall more engaging and beautiful.
Also, the advanced moderation panel helps you filter out all the irrelevant content from the curated Twitter feeds before being displayed on your website.
Other features offered by Taggbox such as hashtag highlighters, profanity filters, and many more to make your embedded Twitter feeds more appealing
In short, Taggbox ensures your embedded live Twitter feed on the website keeps updated from Twitter in real-time.
2. Twitter Widgets
Allowing you to display tweets from public profiles using timeline widgets, 'Twitter Widgets' thereby display Twitter feeds on a website.
This tool also helps you gather marked tweets from a specific user with the help of the favorites widget, customize search results in real-time & then display them via the search timeline widget.
3. Tweetwally
Popularly known as a digital storytelling tool- Tweetwally lets you customize your Twitter stories and lets you represent the tweets in a different form (such as a Twitter wall) through a projector, big screens in an event, or a website.
This tool also allows you to update your Twitter feeds in real-time. But for that, you have to aggregate the tweets via hashtags or usernames and then edit the layout of your Twitter stories in the display option.
Just like any other aggregator tool, Tweetwally also offers you an HTML code that needs to be pasted on your website.
4. Elfsight
Helping over 300,000+ businesses to increase sales, engage visitors, lead generation & more, 'Elfsight' allows you to set-up your Twitter widget without coding.
You can save your time & money with these ready-to-use solutions as well as grow your business faster.
But choose a widget wisely as per your website goal and then customize it with the help of our intuitive editor in a matter of seconds. Later you can embed this widget on your website and therefore monitor & analyze its efficiency as well as the true value for your website.
5. Tagembed
This is a recent all-in-one solution that helps brands in increasing engagement, traffic & revenue to let their business grow.
Be it branded or any form of user-generated content, 'Tagembed' is one such social media aggregator tool that helps in collecting engaging tweets from Twitter and other social media networks via hashtags, handle, profile, mentions, or channels.  Twitter, etc.
You can use the moderation features that let you choose between what content you want to keep and what content you want to remove from feeds. This way you can keep valuable & premium content on your website & embed it to your website.
Not just filtration, but brands can also change how their feeds look by applying customization features like themes, style options, designs, layouts, color schemes, banner integration, etc. to make them more engaging & personalized.
Other than moderation & customization, Tagembed also offers features like analytics, hashtag highlighter, custom CSS, and many more.
Lastly, to embed Twitter feeds on a website you can follow simple & coding-free steps without having any technical expertise.
CONCLUSION
Apart from these 5 best Twitter embed tools for your website, there are so many others that fit in your budget as well as business needs. So, invest some time to find the right one to grow your website's overall performance and experience amazing results.