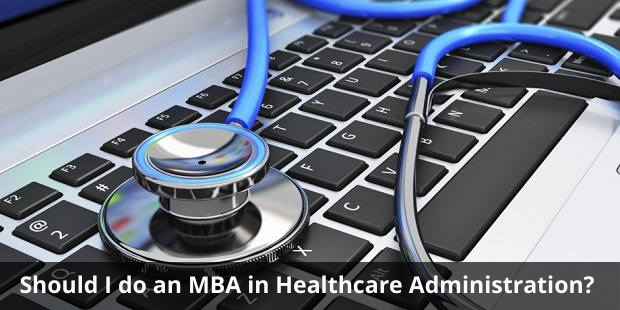 Healthcare remains one of the most constantly in-demand industries across the world. Whether you're a nurse, a doctor, or a facility manager, you can almost guarantee job security.
The tricky part is choosing where to go next for those who already work within the healthcare industry. Is your current role your dream job, or is there a promotion that's caught your eye? Perhaps you're a nurse no longer keen on the bedside-work or someone that wants to take on a more managerial position within your current organization?
Whatever direction you're looking to take, an MBA in Healthcare Administration could open the doors to huge professional and earning potential.
If you're not sure about whether to take the plunge, here's the ultimate guide to who and why you should do an MBA in healthcare.
What does a healthcare administrator do?
Rather than working at the bedside, most healthcare administrators have never worked on the clinical side themselves, but they are familiar with the work medical professionals undertake.
Instead of focusing on helping and treating an individual patient, healthcare administrators are focused on managing the facility as a whole. You may be responsible for a large metropolitan hospital or a small private practice.
Healthcare administrators allocate resources, ensure staff feels supported in their work, manage budgets of the institution and make key decisions about how care is delivered within their service.
This is why it's no wonder that healthcare managers need the knowledge and skillset for serious business acumen – just like C-Suite executives would in the corporate world.
What will I learn on an MBA in Healthcare Administration course?
An MBA in Healthcare will provide you with a detailed understanding of how healthcare runs as a business. In addition, you'll learn industry knowledge that allows you to pursue managerial roles rather than focusing on the clinical side of the field.
As with any MBA, you'll also learn the ins and out of core leadership principles and how to apply these in a healthcare setting. In addition, MBAs give you comprehensive knowledge about the modern business world and cover topics like staff management, marketing leadership, and finance.
You will emerge from your course with the necessary knowledge and toolkit you need to implement team-building initiatives for nurses, restructure financial operations or optimize services for better patient outcomes.
While some healthcare managers may be drawn in by maximizing profits, an MBA in healthcare administration goes beyond the numbers to provide graduates with the skills they need for a higher purpose: Those interested in healthcare administration do it because they want to make a difference in these organizations.
Some key lessons and skills you'll learn on your MBA course are:
The fundamentals of financial management – How to control costs and invest resources in all the right places
How to create quality over profits culture in healthcare
Strategic planning and management
MBAs can be studied online at your own pace across 18 months, meaning you are welcome to study and work at the same time.
What can I do with an MBA in Healthcare Administration?
Those graduating with this particular MBA and specialization will have the chance to work in the business management side of the industry. For example, you may work managing different divisions of a facility like finance or marketing or manage all departments across a smaller clinic.
For those interested in more administrative roles, these are just a few you can pursue once you've finished your course:
Hospital CEO
Yep, if you want to be at the top of all decisions going forward within your organization, an MBA is the way to do it. Hospital CEOs work to make sure the hospital is working successfully and as efficiently as possible. You'll create a vision for your organization and communicate it to both employees, service users, and the wider community.
You'll essentially be the public face for your hospital. Don't expect to sit back in a chair and relax though, CEOs will work long hours and face a whole number of challenges. That said, they are generously rewarded with an average salary of around $386,000 a year.
Healthcare Finance Manager
You and your team of accountants and auditors will be responsible for ensuring the facility maintains accurate financial records and implementing long-term strategies for investing and improving services.
If you've already done a Bachelor's in finance or accounting, an MBA in healthcare administration could provide you with the necessary industry knowledge to get your foot in the door at a local hospital or smaller practice.
The average salary for a healthcare finance manager is $125,080 a year.
Healthcare consultant
Even healthcare organizations need consultants, and an MBA in healthcare administration could help you be the fresh pair of eyes they need.
As a healthcare consultant, you'll use a 'bigger picture', or outsider perspective to help organizations improve their services and increase positive patient outcomes. You'll be able to make recommendations regarding optimizing certain processes, managing budgets, and boosting performance.
Healthcare consultancy is a dynamic and broad field that is heavily lined with deep research and strict deadlines.
Consultants in healthcare earn an average of $76,887 a year.
These are just three roles of different scales that you can achieve with an MBA.
Is there much demand for healthcare administrators?
Generally speaking, there is always a high demand for roles in the healthcare sector. And managerial positions are no different.
With the aging population, the baby boomer generation is adding additional pressure to existing healthcare resources. It is often the case that the old people get, the more dependent on healthcare services they become. As such, there is an increased need for healthcare professionals at all levels.
The United States Bureau of Labor Statistics estimated that between 2012 and 2022, there would be an additional 4 million jobs created in the healthcare sector – more than in any other sector in the US economy. What's more, they now project that the demand for healthcare managerial roles will increase by 20% by 2026. This figure is much higher than the national average, meaning you can feel reassured that there is an element of job security awaiting you.
In fact, there is such a demand that around 40% of employers will pay for or help fund an employee's healthcare MBA so they can utilize them better within their organization.
Is the work of a healthcare administrator rewarding?
It's no secret that working in healthcare is incredibly rewarding. But this tends to be based on those in clinical settings like doctors and nurses.
It can be easy to assume that administrative roles will be boring and unfulfilling. However, while healthcare administrators don't administer the lifesaving medication themselves, they do control how healthcare as a whole is provided to directly improve a patient's quality of life.
You play an integral role in improving healthcare services for people from all walks of life – which in return can be hugely rewarding. Those in healthcare administration aren't just managing staff doing standard office work; they'll be helping to serve patients, preventing sickness, and granting dignity to those at the end of their life.
What are the requirements when applying for an MBA in Healthcare Administration?
There are a few basic requirements you'll need to pass in order to successfully apply for an MBA. Thankfully, these are not extensive as other healthcare qualifications like the BSN or DNP.
That said, you will need a good GPA and an undergraduate degree in a relevant field.
It's also usually advised that you have a few years of work experience within the field before applying. That way, you will find it easier to apply the theory you learn on the course to practical, real-world scenarios.
From this employer, you may then be able to get a letter of recommendation. While this may not be a requirement for all courses, it can certainly help to bolster your application if your GPA isn't as good as other candidates.
Graduate courses also often require you to take an admissions test. For example, GMAT – the Graduate Management Admissions Test, is a common requirement for MBAs.
You will likely also need to prove you have relevant skills. For example, for an MBA in Healthcare, you will need to be able to show your interpersonal skills, good communication, and adept technology skills. These can be shown through your personal statement or during the interview process.
Final thoughts
As with any career, healthcare professions typically offer the opportunity for advancement or promotion. By studying for an MBA, you can give yourself that extra knowledge and understanding that will set you apart and improve your chances for future job offers.
Aspirational graduates could easily lead a single department within a busy hospital or manage an entire medical facility. The world is really your oyster.
If you're interested in a career in leadership or feel you're a natural-born leader already, an MBA in healthcare administration could help you dial up these skills and make a real difference in how healthcare services are provided and used throughout the country.