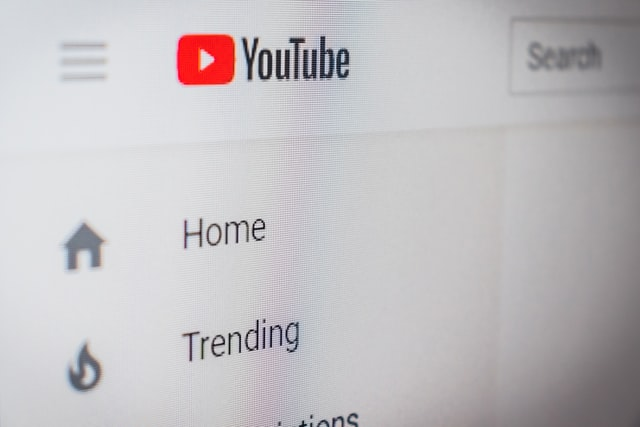 As innumerable videos are uploaded to YouTube every single day, you might have already assumed that it's hard for you to stand out.
But what you need to know is that YouTube users watch 1 billion hours of videos daily which means that you can attract your audience by creating unique content.
Maybe you have recently started your own YouTube channel, but you are not getting enough followers. It may be because the channel is in a widely popular category, crowded with an endless library of poorly-curated video content, so how can you stand out?
Understandably, being stuck at the same number of subscribers can be frustrating. Don't worry, though. There are many easy ways that you can use to get more YouTube subscribers for free.
In this article, we'll share some simple steps to increase YouTube subscribers in no time. So, let's dive right in!
Promote YouTube Channel on Your Website
Do you already have a website that gets some unswerving traffic each month? If yes, you have a great opportunity then to find new subscribers for your YouTube channel.
What you need to do is make the most of the traffic that you already have to get more YouTube subscribers. This is one of the easiest and most effective ways to promote your newly-created YouTube channel.
Try to Keep Your Content Consistent
As a YouTuber, you must ensure to create new videos consistently. In addition to that, try your best to upload videos that perfectly fit with your target niche.
If you upload a makeup tutorial one day for your audience, a gaming video the other day, and a home décor video the next day, your subscribers would be confused and they wouldn't be able to comprehend what to expect from your channel.
And if they fail to understand what your target niche is, they are less likely to subscribe to your channel. you probably get a few views, but you won't be able to get any long-term subscribers.
What you need to do is give your audience a reason to subscribe to your channel. How would you do it? All you have to do is choose an incredibly amazing channel theme.
Do Your Research
Before you dive into creating videos, make sure that you watch your competitors' videos to get an idea of what kind of content viewers like to watch. Not only that, you need to watch videos other than your niche, and don't forget to take notes of the most intriguing parts.
Don't ever make the mistake of copying your competitor, instead use your creative juices to do it better. For example, if you are a TikToker or a blogger and a fellow blogger's transformation video blew you away. What you can do is take a tip or two from that video and come up with some unique idea of your own. This way, you will be able to create a much better video. You can also watch different shows and movies via Spectrum Silver Package and get different styling video ideas from there.
End Every Video by Hyping About the Next
Bear in mind that the viewers will only subscribe to a YouTube channel when they can easily anticipate what to expect from your platform. Viewers who know exactly what your brand is about are going to stick to your channel and would come to see more of your content. But if you fail to do your job right, you may end up losing your subscriber.
Try to create hype about your next video. Not only that, you should make a smart move by making it clear to your audience why it is not to be missed. Believe it or not, it is one of the most organic ways to encourage viewers to subscribe to your channel.
Develop Good Relationship with Your Audience
Do you focus on developing a strong relationship with your audience? If no, then now is the time to do so. When you successfully form relationships with your viewers, they will keep watching your content and even look forward to more amazing videos.
If you don't want to lose subscribers, then make sure you respond to their comments as well. Another thing that you can do is follow their channels back.
Of course, it will be so exciting for your audience to get comments from a famous YouTuber on their video.
Make the Most of Hootsuite
Are you too lazy to manage your YouTube channel on your own? Well, you can rely on Hootsuite! It is one of the best platforms to manage your YouTube presence without getting any assistance.
With the help of this platform, not only can you upload and schedule different videos, but it will also give you the convenience to take a break from YouTube as the scheduled videos will be posted on its own.
Brand Your Thumbnails
If you are wondering what a thumbnail is, then you need to know that it is a still image that is used as a cover for your video. It would not be wrong to say that they are your first great chance to persuade people to click on your video.
While it is crucial to have the most "eye-catching" design, you cannot just overlook your thumbnails. What you should do is aim for consistent branding in all your thumbnails. This is certainly a great way to convert your viewers into subscribers.
To Conclude
There is no denying that your popularity on YouTube can be measured by the number of followers you have. If you don't have enough followers, make sure you use the aforementioned tips.
By following them religiously, you'll soon be on your way to getting more followers than ever!
Author Bio:
About Caroline Eastman:
Caroline is doing her graduating in IT from the University of South California but keens to work as a freelance blogger. She loves to write about the latest information about IoT, technology, and business. She has innovative ideas and shares her experience with her readers.