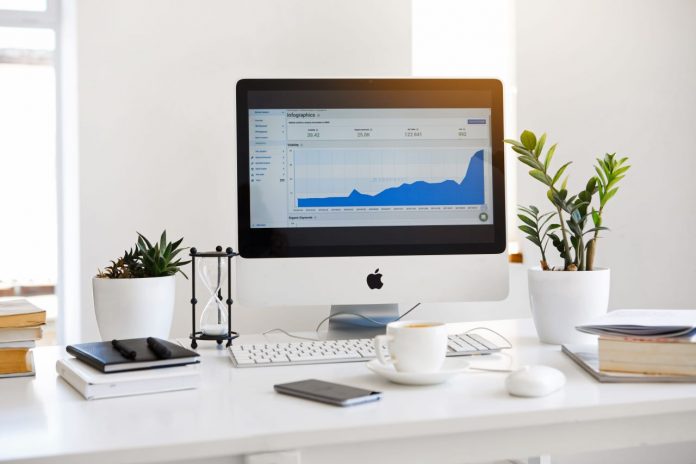 SEO has been perceived as one of the most technical concepts under digital marketing. Rightly so, it is a bit complicated, to begin with, but the more you learn SEO and train yourself in it along with continuous practical efforts, it gets easier.
Getting the right direction and laying a solid foundation right from the start is very important so here we go with some of the most important SEO tips for beginners.
For the unversed, to explain in a nutshell, SEO is making organic efforts to rank your website and its pages on the top of the search engine results pages.
Choose a Goal
Choosing a goal is very important so that you make efforts in the right direction. Your goal could be to create awareness if you're in the early stages of your business. Or to generate some traffic and garner clicks.
There are different SEO approaches for different goals and hence, you need to choose your goal first.
Thorough Keyword Research
This is by far the most important step when it comes to SEO. Strong keyword research helps you understand what people are searching for, how many people are looking for a particular thing and where do they come from.
Use tools like Keywords Everywhere or Ubersuggest to conduct keyword research along with information like volume, search trends, location & more. Learn more on how to do keyword research.
Prefer Long-Tail Keywords
Generally, there are 2 types of keywords, short-tail and long-tail. "Digital marketing course" is an example of a short-tail keyword whereas "digital marketing course in Mumbai with placements" is a long-tail keyword.
Why prefer long-tail? Because the intention of the user is much more clear and accurate in a long-tail keyword. If you can rank your page for long-tail keywords, you will be visible to users who are more likely to convert.
So choose long-tail keywords that are most relevant to your business.
Optimise Web pages
Once you have your hands on the top keywords and search queries of users on search engines, it's time you use them. The first place you should use them is your website homepage. Try including those keywords on your page content, CTA'a, footer links, etc.
This basically helps Google understand your page better and register what your business stands for.
Prioritise Intent of Users
This is the #1 rule of SEO. Always give priority to the user's intent. Look at it from a user's point of view and think of the keywords. Use them in a way that it settles in the minds of users without looking too much.
Read more about search intentions.
Include it in content writing
If you maintain a blog on your website, then SEO is a must. Don't just write content on any topic that comes to your mind. There are various tools that help you find relevant content topics around the theme of your business.
Create a list of the best topics along with the focus keyword in each topic. Then start writing. Even while writing a blog, do your keyword research based on the main keyword.
For example, if you are writing on "Top 10 Email Marketing Tips To Use in 2021", your focus keyword can be email marketing tips and further you can find related keywords. Ensure adding focus keywords at least 4% of total words and related keywords help you understand what more to add to your blog.
This way you write an informative article that includes everything around your main topic and you become Google's fav.
Optimise Meta Tags & URLs
What are meta tags and URLs? Meta tags are the title and description that you see on the result page before clicking on them. Use focus keywords + power words + numbers in your meta titles to optimise them.
Then include focus keywords in your meta description and URLs as well. So for example, if you were writing on email marketing tips, here's how your meta tags and URL should look like:

Build Links with TPW
Building links on third-party websites is very important because that showcases to Google that not only you but even others are talking about your business or giving links to your pages because they're important.
You should partner with websites that have high DA, fewer spam scores and are highly relevant to your niche. Here's an interesting read on how to check backlinks for a website.
Scrape competitors data
Yes, you can actually scrape your competitor's data from his website and no this is not illegal. Also, this data is not for you to replicate. When you scrape this data, you can make a list of blog topics that your competitors are writing about, the keywords they use on their website, etc.
You can take ideas from here and start adding them to your bank. After all, it is very important to do something extra but also what your competitors are doing. Tools like Ahrefs, Webscraper, etc are very useful for this job.
Avoid Blackhat Techniques
Keyword stuffing, adding keywords in the white colour to cheat readers or adding spammy sentences full of keywords and reducing the font size to very small are some examples of blackhat techniques.
It is everything you can do wrong with SEO and thus you should avoid it completely. Google and other search engines are getting smarter by the minute and if you cheat in SEO, there are chances your website may get blacklisted so you do not want to indulge in this.
Mobile Optimization
More than 60% of your visitors are coming from a mobile phone and thus mobile optimization is a must.
Improve your site's load time, prioritise user experience, optimize for local seo, easy to use and understand navigation bar, etc.
One tool to help you test your web page's mobile-friendliness: https://search.google.com/test/mobile-friendly
Monitor Performance
SEO is a long-term effort so you need to be patient and make continuous efforts. But to track the efficiency of your efforts, you need to monitor your performance. Google search console is an excellent free tool to test that.
It gives you insights into what did the user type in the search box, how many impressions did your page get, the number of clicks and CTR.
To Summarise
All the above-mentioned SEO Tips for beginners are a must-try. If you're in your initial stages and want to create awareness on a larger scale, you should also try search engine marketing.
SEM is running ads on certain targeted keywords. So let's say if you are a salon in south Mumbai, you can bid for the keywords " best salon in south Mumbai". Now every time someone types these words in the search results, your webpage will be shown as an Ad.
The best platform to run ads on Google is Google Ads. But the bidding category and the dashboard can get a little tricky at the start so you should consider training in Google Ads so that you're aware of how the platform works end-to-end.
That's all from our side. We hope this blog has been an insightful read for you. Let us know your views regarding SEO in the comments section below.