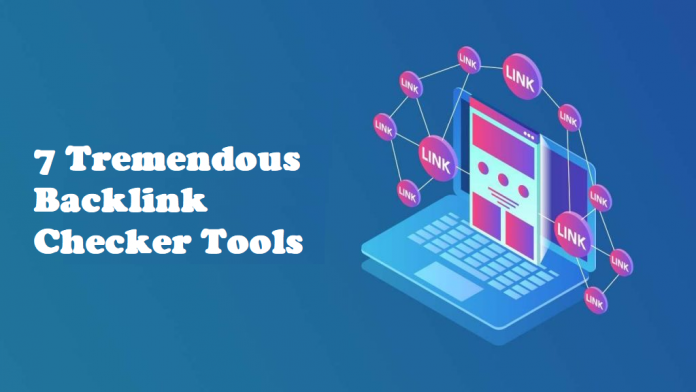 In almost every SEO campaign, implementing the correct and authentic methods is crucial to the success of an online business. You still cannot get the desired results sometimes, even after complete site optimization, and that can be disappointing.
To effectively attract visitors to your website and achieve a high conversion rate, it is essential to bring your website's tag niche. The leading way is the use of backlinks which aid in transferring traffic from different platforms to your site.
Aslo Read: HOW DOES LINK BUILDING HELP THE SEO SUCCESS IN 2021?
What Are Backlinks, and Why Are They Essential?
Backlinks are incoming signals from various sites over the web pointing towards a specific web page. If you have more backlinks, then you will have more authority in the eyes of Google. Backlinks are useful not just because they bring traffic, but they also improve image and reputation. Besides, backlinks help improve Google's ranking, so users can easily find and visit your website.
Why is the Backlink Checker Tool Vital in SEO?
The backlink checker can help you get the latest information on the number of links built on your website, and you can also view them to analyze each link! Now, whether it is your website or you want to check backlinks on competitors' websites, you can rely on a backlink checker. High-quality backlinks are an essential part of achieving your goals. Google spiders discovered excellent quality, relevant, and unique content on the pages through these backlinks and indexed them. However, in this case, the quality of backlinks is essential because Google believes that spam's quality is too low or unnatural, which may bring the website to the bottom of the SERP. Therefore, it is recommended to use a backlink checker to check backlinks and monitor their quality.
Top Seven Backlink Checker Tools:
SEMRush
SEMRush is one of the top recommendations among backlink checker tools. It is one of the best platforms and has many more powerful tools that allow you to analyze backlinks. To use the backlink feature, you need to log in to SEMRush, select "Backlink Analysis", and enter the domain name you want to investigate. When it comes to competitor backlinks, you can use SEMRush to find website backlinks or to see which high authority websites link to them, which keywords they rank for, and so on. However, Semrush is a paid tool. Charges are $99.95 per month, but if you pay a year in advance, you can deduce it up to $83.28 per month.
Backlink Checker by SearchEngineReports
It's a free online backlink checker used for a comprehensive analysis of a website's backlinks. This backlink analyzer is fully integrated with Semrush's engine and you can check backlinks and display detailed backlink reports for any active website or webpage.
Using this free backlink checker, you will be able to do the following:
Research your best performing content
Find the most valuable backlinks from competitors and check their backlink profiles to discover patterns and possible link building opportunities.
Perform backlink analysis and review on any site
Discover and track from where your backlinks come
See the pages and keywords which are bringing more links to you
This tool allows you to generate a report of all your backlinks to be used in the future. You can use the tool free of cost, and it's the best part of it.
Ubersuggest
Ubersuggest is Neil Patel's tool. This site provides keyword research functions, but there is also a backlink checker tool that you can use to view the website backlinks' details. You can view this information with the free version, but you will only get brief information about a few backlinks for each domain. If you need everything, you need to upgrade to the paid version of Ubersuggest, which costs 29$ per month and 290$ per year.
SEO SpyGlass
This tool provides a complete dashboard for backlink analysis and management. Unlike other free checkers, SpyGlass allows you to use any of dozens of backlink parameters to sort and filter the discovered backlink data, which includes linked pages, anchor text, anchor URL, Dofollow and Nofollow attributes, domain and page permissions of the link source, etc. It's a free tool with up to 1,100 backlinks per domain, provides unlimited domain checks, and complete backlink analytics.
Backlink Checker by SmallSEOTools
If you want to check backlinks for free, then you are at the right place. Just enter the site URL and get all the backlinks on the given site within a few seconds. It shows which links point to your site and helps you obtain competitive link intelligence. It provides the following details:
Semrush ranking
DR score for your website (domain name)
The exact number of backlinks on your website
Total number of referring domains for your website
Natural keywords
Organic traffic
Dofollow links on your website
Nofollow links
Total number of referenced IP
Ahrefs
Ahrefs gives you an overview of the selected domain, and you can drill down to see extensive details of the backlinks. You can also identify broken backlinks. When checking the backlinks of competitors, you can filter these backlinks by "link type" and pinpoint the domain you want to target. For checking internal links, it's an excellent platform to go on. It costs 99$ per month and 82$ per month in case of the yearly advance payment.
Google Search console
It's a completely free backlink tool with a lot of data to find website backlinks, but the opportunities for backlink analysis are limited. It's a Google tool to aid webmasters so that they can improve their sites. The best part of the tool is that it's a free tool that allows you to analyze your own websites. After verifying ownership, you will be granted access to various website quality dashboards, one of which is a list of backlinks extracted directly from the Google index. No matter how long the list is, you can only view the first 1,000 results.
Author Bio
Meet the Author: Ahsan Arshad
Ahsan Arshad is the Founder and CEO at Ranking Tricks, a Tech company. He is passionate about his fellow humans and wants to be their inspiration for growth, as they find their way through the dark to their true self. He's been a content marketer for over 5 years and writes for many other publications on blogging and website strategy.