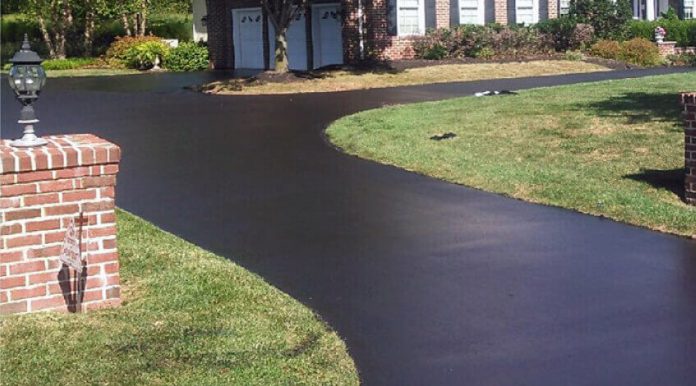 Paving your driveway improves the appearance and value of your home, providing a neat area to park, walk, and kids' space to play. Sometimes people prefer using DIYs to do the work themselves, but if your schedule is tight, hiring a company that deals with paving can be a great option. Finding a convenient company can be challenging, especially if it's your first time remodeling your home. With many paving companies available, there are higher chances of making bad decisions and hiring the wrong company. Below is a list of important things to consider when choosing a paving company.
Review
A reputable paving company has a website that has listed all the services they offer and contacts on how to reach them. When searching for the best paving company near me, check the company's website reviews. You will be able to find out if they offer great services through the reviews made by past customers. If you find one concern raised by various clients, you can ask the company during your inquiry call what solution they can offer. Also, if there are many negative reviews, that is a red flag, and you should search for better companies with positive reviews on the customer's experience.
Experience
Identifying the level of experience and knowledge of the potential company is vital in the selection process. You should figure out how long the company has been in the paving business, because the more years they have been in business, the better results they are likely to produce. Experienced paving companies have handled the most complicated jobs, giving you confidence that they can do a great job on your outdoor paving. When choosing a company to hire, ensure they have clear communication skills and provide instances of both challenging and easy projects they worked on to establish a positive relationship with you.
License and Insurance
Finding an accredited company to handle the projects is a significant move toward your safety. You wouldn't want to hire a company that is not licensed because chances are that they don't meet the qualifications of being pavers. A reputable paving company has nothing to hide, and several always pin their license on their noticeboard. Confirm a company is licensed before considering it. Also, insurance allows you to feel secure. Even when the contractors cause damage, you are sure you will be compensated. You may be at risk of spending more on your house policy if they are not insured.
Cost
Before looking for better paving companies, you should have a budget. A budget guides you in the selection process, since you pick a company that aligns with your estimate. Keep in mind that the lowest bid may not be the best. Consider the quality of equipment and project complexity and choose a company with long-lasting deals. It's wise to spend more on durable paving rather than spending less on conducting repairs after every year, which can be costly. You can contact all the potential companies and request to be sent a quote where you can compare and find the company with the best deals. Remember to ask for discounts they may offer to prevent you from missing out on cash-saving opportunities.
Terms of Contract
After narrowing down the companies, you can ask the potential company to send you the contract terms. This contract term includes all the project details, which could be a better chance to hold a meeting with the contractor to discuss the terms. The total project cost, estimated completion duration, and warranty terms for after the paving is completed are among the issues you should consider. You can communicate effectively and develop the payment plans before signing the project contract.
Conducting research and asking for referrals from friends and families can assist you with making the right decision for your exterior home décor. Applying the tips mentioned earlier, your driveway paving project can succeed. When you have inquiries about the project, feel free to inquire from your team so as to continue with the project confidently.