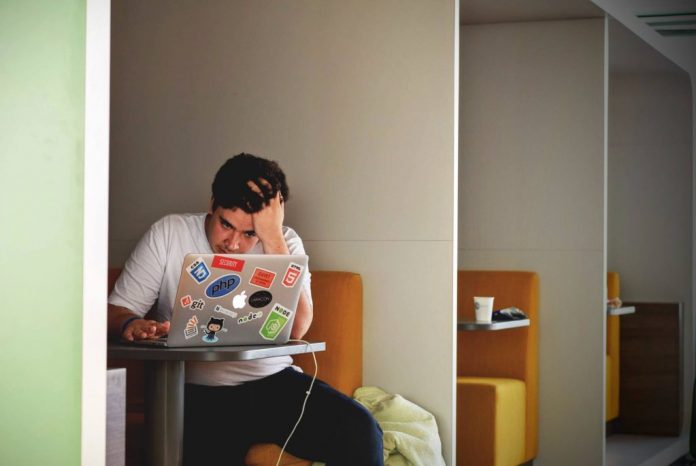 SEO refers to the continuous execution of providing content that focuses on the interests of search users, provides insight into search intent and answers and solutions to searcher questions and problems. It sounds natural to gain insight into the searcher's interests and search intentions, but I wonder how to do it. Today, we will explain how to understand searcher interest and search intention.
---
Be aware of the context in which users visit your site
SEO is  the process of increasing traffic from organic search through continuous execution that focuses on users' interests, provides insight into search intent and provides content that answers and solutions to searchers' questions and problems. The important thing here is to pay attention to the context before the search user searches for something. In other words, this is something like this:
Predict problems that searchers are likely to query.
Pay attention to the situation behind the problem.
Contents that answer questions are released on the site according to the context from the background to the question.
No users visit the site for no reason. In order for users to visit your site, you need to have something on your site that suits your reason for visiting. And, when a user visits the site through search, the reason for the visit is to get an answer to the question asked in search.
Also Read: Tips for Ecommerce
SEO is the act of predicting search users' queries and providing them with answers prepared first, to provide content that causes searchers to visit the site exactly when they want it. To do this, you need to gain insight into your visitors' interests to understand your search intent and context.
Searchers are not interested in one-sided bragging about your product
There are two things we need to keep in mind before thinking about your visitor's interest. In addition to SEO and online marketing, it is a prerequisite for all marketing activities.
Consumers aren't interested in your company, products, or services.
Moreover, I am not interested in the hard work or hard work you have made, even your profit or loss or your competition.
The only thing consumers care about is the consumer himself (or his problem, needs, or wants).
Consumers are always interested in the consumers themselves, not the products or services of any business operator. This premise should be the starting point for your marketing.
Let's think a little more specifically about the SEO case. As a single search user, we do countless searches per day. However, most of those searches are not looking for a vendor, product or service. Below is an example of a search you think readers are doing frequently on this site.
When you're searching for a title tag, it's just figuring out how, you're not looking for a vendor or service to do the title tag optimization.
When you're searching for content marketing, it means you want to know about content marketing, not looking for an agency to sell your product to content marketing.
When you're searching for customer recruitment through a website, that's what I want to do, not looking for an agency to recruit.
As above, most searches are not looking for a contractor or service. What you are looking for is a method or solution. When you start looking for a vendor, product or service, it's difficult to solve it yourself, or after you know it's better to rely on a product or service.
Interest motivating information search
When a user conducts information search independently and actively using a search engine, etc., there must be an interest in the user himself in the context behind it, and it is largely as follows.
Task: What to do. I want to be like this, the goal of wanting to do this
Problem: What is hindering overcoming the task. Having difficulty, or a situation like that
Question: You must know, but do not know yet. What to check is correct and wrong
Worry: What you're thinking about because you can't solve or judge Situations that are difficult to resolve
Anxiety: Anxiety or a sense of crisis about the future. About unsurfaced dangers
Desire: Desire to become an ideal thinking state. Praying earnestly that you want to be like this
As above, users want and search for solutions or workarounds to overcome or solve the situation or achieve something. What the site operator must do to accommodate this is to create content that provides a solution to the attention of the visitor.
User's attention is given
Content created by giving things that the user is not interested in (for example, your company, product, or service) is content that the user is not interested in. No users are searching for information they are not interested in. If you want to attract people with SEO, you need to title what people are interested in and what they search for. It is necessary to stand on the user's side and follow the user's interests.
Our products are made with care one by one by many professional technicians using the latest technology and facilities, based on the world's highest level of strict quality control environment. Our company provides these best products at breakthrough (low) prices according to our own distribution system.
This article is a common mistake. The subject of this sentence is the company or its product, and the content is only self-praise. There are no points of interest to the user. The only thing that is conveyed is that it is a "pretending company". The subject of content should be the user's interest itself. It is not "our products", but "the problem you are having" should start with. That means doing something according to the user's interest.
Prioritizing the situation of the site operator's side, no matter how arrogant self-praise is added to the site in order to unilaterally deliver a self-centered message, you must be aware that that is not what users want. Marketing that users do not want is not suitable for the web. On the web, you should aim for the marketing that users want and the marketing that users love. And, the beauty of the web is that it is possible.
Provide solutions with content
The searcher searches for assignments, problems, questions, concerns, anxieties, and aspirations in the background. And, what you want as a search result is their solution. Focusing on it is the basis for SEO through content. The solution is what searchers want, so the content you put on your site should introduce and describe the solution. Turning the solution into content makes it possible to:
You can reach target audiences that cannot be reached by promotion.
You can increase your exposure on search and social media, and increase your brand awareness.
You can create reasons for users to visit your site.
It is possible to voluntarily visit the site at the will of the user without disrupting interest.
It can appeal to you that you have the ability to understand your visitor's needs.
You can appeal that you have the know-how or skills that lead to the solution.
You can acquire active audiences who try to solve problems with their own strength.
You will be respected as an expert and can facilitate the relationship between your readers (audience).
It can show that it can help real visitors.
In return, you can share or receive blood links on social media.
You can earn trust and get good reviews.
In case of emergency, it can be thought of as being able to rely on.
By identifying problems based on the interests of the searcher and turning the solutions into content, you can get everything your site needs beyond short-term conversions. SEO isn't good for short-term conversions, but you can leave that to keyword ads, etc. Collecting traffic from organic search, i.e. SEO is simple. Proposing a solution based on the interest of the searcher. It's just this one. If you're an expert at your job, can uncover a searcher's challenges or problems, and have the ability to provide solutions, SEO will surely succeed. Rather, you should actively review SEO to make sure you are a competent professional.