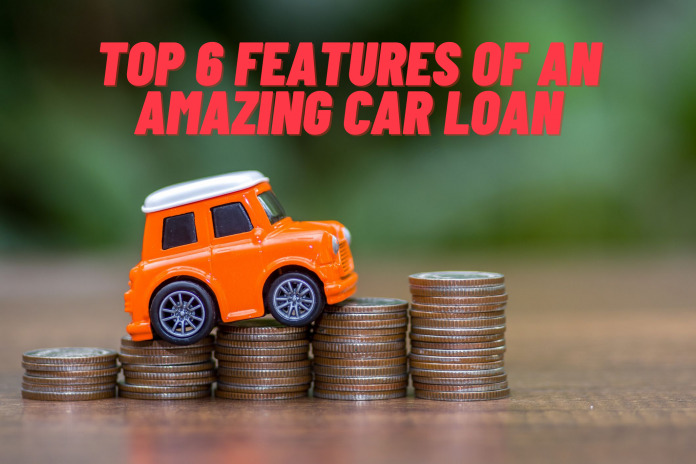 By: Raymond James
About the Author:
Ray is a sought after thought leader and an expert in financial and money management. He has been published and featured in over 50 leading sites and aims to contribute articles to help novice financial planners. One of his goals is to impart his knowledge in finance to educate and help ordinary people create and achieve their financial goals.
Want to turn your car dream into something real even if you run on a fixed budget? Applying for a car loan is among the easiest and simplest ways to get finance for purchasing a car. Typically, a car loan is a financial aid provided by a lender, making it easier to buy a car which could otherwise take years to save for – time many of us don't have when we need a new car!
What's more, banks sometimes allow you to borrow finance for your new car and make the repayments in the form of EMIs. Whether you are planning to get a car loan from your favourite bank, peer to peer, credit union, or an online lender, there are several features you need to be aware of. Thankfully, this article discusses the top 6 features of an amazing car loan to give you a heads up before applying for one.
Types of Car Loans
First things first, it is imperative to understand the two types of car loans. The secured loan demands the borrower to provide a fixed asset as a security for the loan. With this loan type, the fees and interest rates tend to be lower, and the lender can gain full ownership of the asset if you fail to meet the required payments.
Unsecured car loans, on the other hand,  don't require you to provide security. Instead, you only need to have secure employment, an excellent credit rating and don't show any potential risk to your lender. The bad thing with this loan type is that the lender will offer more expensive loan terms since they incur a higher risk.
Car Loan Features
If you seek to understand the essential features of car loans, you are surfing into the right site. Let's now have a look at the amazing features you can expect your car loan to have.
1. Variable Interest Rate
A good car loan should have the option of a variable interest rate. It means that the interest rate your loan has can easily change throughout the loan's lifetime. In such a case, the loan repayments should coincide with the market's fluctuating interest rates.
As we all know, the world market is dynamic, and there are forces like inflation that will force the interest rates to rise or fall. Similarly, a good car loan should give you an option where the interest rates you will pay vary with such forces until the loan repayment is complete.
2. Fixed Interest Rate
It should also offer the option for the borrowers to pay a fixed interest rate on loans borrowed. Here, the interest rate is set at a particular value and will not change over the loan duration. Therefore, you can easily budget your money since loan repayments are similar for the loan period. Explore your options before deciding what kind of interest rate is best for your circumstances.
3. Give Room for Making Extra Repayments
No one wishes to stay with an unpaid loan for a long time but see if you can give yourself the option to complete the repayments as soon as possible. This approach requires that you can make advanced and extra repayments on the loan. By doing this you can be free of debts faster than you thought. Make sure the car loan you choose won't charge or limit you for making additional repayments.
4. Redraw Facility
Life can sometimes be unpredictable. Because of this, your amazing car loan should have a redraw facility. In other words, you should be able to draw the money back again even after paying a part of the loan. This can be incredibly useful if you have an emergency bill or a health issue arises. Sometimes a redraw requires you to have paid a certain percentage of the loan, so be sure to explore this if this is a feature you are interested in.
5. Reasonable Loan Term
The period you have to pay back the borrowed money should be reasonable. This may ultimately vary depending on the type of loan acquired. For instance, a secured loan should be payable within a range of 1 to 15 years. As for an unsecured loan, it has a shorter payment range ranging between 1 to 7 years. This will vary from lender to lender.
6. Flawless Loan Processing
Who would want to apply for a car loan today, and find that the processing period lasts for more than a week? No one! Instead, it should take the least time to get processed without any complications. Go for a car loan provider with a streamlined process in which the loan application and processing occur on a tight schedule. An efficient lender will have processes in place to make sure your application gets assessed in a timely manner and there are often things you can do to speed up the process like ensuring you provide any required documentation as soon as possible.
Final Words
Obtaining a car loan can be a real saviour to your desire to own a vehicle. You will find the above-explained top 6 features of an amazing car loan handy when choosing a car loan. And if you are looking for the best place for fast cash loans, Rapid Loans has got your back.
They allow for an easy loan application, which takes just a few minutes, and also, the application processing is fast. The best part is that they offer different kinds of loans when you need them the most to suit your needs. In short, they are here to make your life simpler than ever with quick cash. If you meet their criteria, you could have your funds within 24 hours of approval.