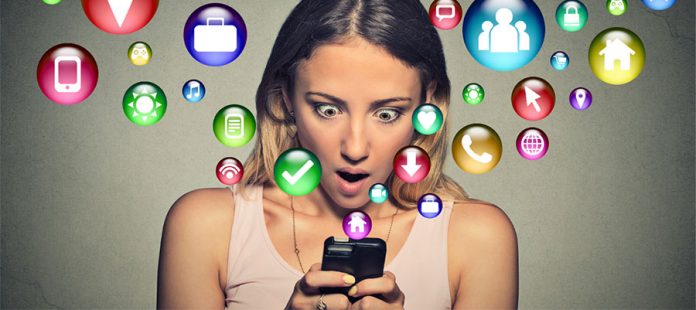 Before COVID-19, the remote workforce existed as a rare exception or as an occasional work-around for employees that were traveling or ill. Today, working from home is the new normal, with 71% of American employees working remotely in 2021.
Therefore, it's not surprising that apps that drive team collaboration apps are taking off like never before. Virtual teams need project management, video conferencing, and design collaboration tools to stay productive—and many of these tools are free.
Here's a handful of apps to explore….
Project management
Office space is expensive, and you can succeed without it. But without a shared workspace, how can you guarantee that your team isn't going off in a hundred different directions? The solution is virtual collaborative platforms that keep all of your employees (even the ones who do work from the office) connected and on track. And physical office space or not, collaboration software provides key benefits, including accountability, increased productivity, and momentum to keep projects moving forward.
Microsoft Teams is an excellent option. You don't have to be a Microsoft Office subscriber to use the Microsoft Teams app, although if you are, you can access the app's advanced collaboration features such as recording meetings and generating automatic transcriptions. Microsoft Team's free version provides unlimited messaging and 10GB team storage for up to 300 users, as well as 60-minute online audio and video calls for up to 100 people at a time. Of course, it integrates with all Microsoft Office apps.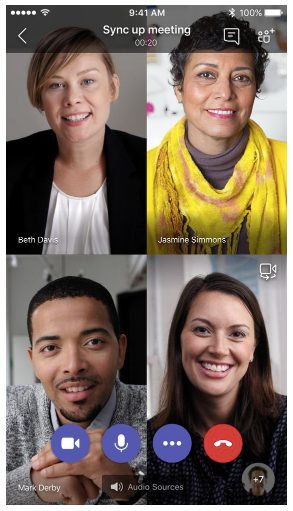 Project management
There's a fine line between inspiring your team to meet a demanding schedule and riding them too hard. The race to profitability can lead to stress-induced mistakes. Asana lets you outline a strategic plan and then replace micromanagement with productivity. At the outset of each project, you and your team establish milestones and assign action items. Asana automatically sends gentle reminders about due dates, responsibilities, and next steps to maintain momentum. The free version of the app lets 15 team members work on an unlimited number of projects using your customized workflow or the information you plug into Asana's templates.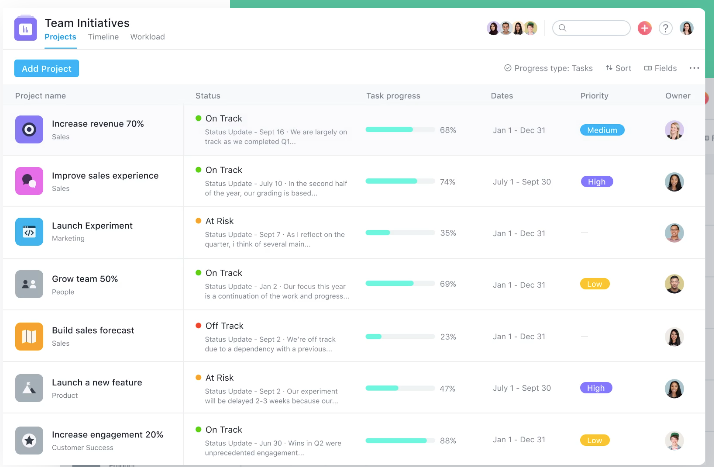 If you are a list-maker, then Todoist is for you. Make a list, assign tasks, monitor progress. You can sort lists by due date, project, or team member. The app works on all your devices and when you use it offline, it automatically syncs at your next login. The free version lets five people collaborate on up to 80 projects. For $3.99/month per person, Todoist expands to 25 people and 300 projects with added features like productivity reports, calendar synching and project templates.
Design and marketing
Budgets often dictate that many startups create marketing collateral in-house. But it's never a good idea to publish materials that define your brand without putting at least one other pair of eyes on them. Apps like PosterMyWall make it easy for teams to customize and collaborate on a nearly endless library of templates created by a stable of graphic designers.
A benefit of using PosterMyWall is that you don't have to have deep pockets or be a graphic designer to create stunning marketing materials. They also offer collaboration features as part of their subscription, allowing you to work together on projects with your team, and have a dedicated team space where your projects are up for edits and review. 
At less than $10/month, the premium subscription plan also includes unlimited high-resolution downloads and social media scheduling. The slightly higher priced Premium Plus plan includes unlimited video downloads—which is great for standing out on social media or for creating digital display content.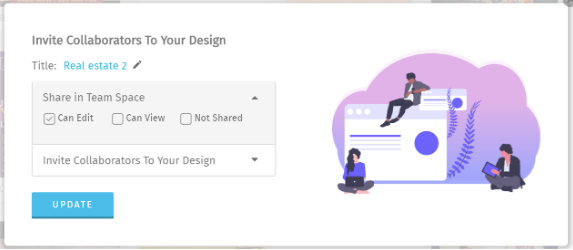 Communications
No matter how independent your remote work force is, there are occasions when you need to get everyone together in the same room. Increasingly, that room is virtual – a smart move for startups that want to reduce travel costs, increase productivity, and improve communication at the same time. Several platforms offer a basic video conferencing app with most of the capabilities a small company needs subject to time and size limits.
Flock provides both internal messaging and video conferencing capability. While you can subscribe an unlimited number of team members to Flock's free app, it only offers unlimited messages and video conferences for one-to-one collaboration. So it's better suited to solopreneurs and partnerships. Larger startups can upgrade to the Flock PRO plan ($4.50/month per user) for group video conferencing and more file storage. Both plans boost productivity with shared notes and reminders.
It's no accident that Zoom has become synonymous with video conferencing. It's so simple that even your grandma uses it. But it's just as appropriate for business, and the free version includes meetings for up to 100 people for up to 40 minutes. Upgrades allow longer or larger meetings, recording capabilities, and your own company's branding. You can discuss trade secrets in….well secret, because Zoom uses end-to-end encryption. 
GoogleMeet has the best free option for longer meetings – up to 100 people for up to 60 minutes. You'll have to spring for the paid version to record meetings for later viewing by team members who can't attend. But if you already use Gmail, you can share your recordings to your Google Drive with one click. 
Startups opt for a remote workforce for many reasons—higher morale, better productivity, and reduced costs. Virtual collaboration apps make it easy to reap the rewards of building a team without paying the price of a brick-and-mortar office.