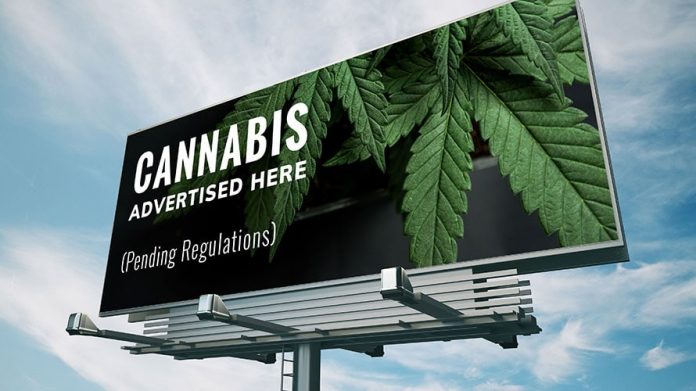 The cannabis industry has really picked up in the last couple of years, and many cannabis businesses struggle to get their brand out there and make a name for themselves. Unlike regular brands, the ones activating in the cannabis industry cannot advertise themselves on most social media channels or in the mainstream media, so they need to get creative with their marketing strategies.
Let's take a look at the top 5 Most Effective Cannabis Marketing Strategies space.
The five Most Effective Cannabis Marketing Strategies
1. Use all the digital tools at your disposal
Social media is crucial for cannabis businesses
When you think about the digital tools you could use to improve your cannabis company's online presence, your thoughts might jump straight to social media. And that's a logical assumption. Social media marketing works, even for cannabis businesses.
Even though social media giants like Facebook, Instagram or Twitter prohibit cannabis enterprises from advertising their products or services, you have a lot to gain from growing a social media following.
Posting content on social media can help you spread the news about your brand. Around 41 percent of Instagram users say that a brand's social media content helps them research a product or service. So you need to constantly post content that could encourage your audience to choose you over your competitors.
Facebook Cannabis Business Deregulation, Allowing it to appear in Search results
But you shouldn't limit your online presence to large corporate social platforms alone. You can also join cannabis social networks. Cannabis social networks do not attract the same large crowds mainstream social media does, but they attract plenty of cannabis enthusiasts. You might not get thousands of followers on these platforms, but you might gain a following of loyal customers.
Reddit and LinkedIn are other social media platforms you could use to improve your online presence. Each of these platforms has active cannabis communities you can join, and you could attract a lot of potential customers with the right messages.
But here's the thing. Even though it's a must, being present on social media is not the only way to improve your cannabis brand's online presence. You can also improve it through content marketing.
Content marketing is perfect for the cannabis industry
Even though it's all the buzz nowadays, content marketing is not a new concept. Content marketing first appeared at the end of the 19th century, when brands wanted to strengthen the relationships between them and their customers. And the principle behind content marketing hasn't changed since then.
Brands use content marketing to educate their audiences and build relationships. And that principle can also help your cannabis business. People are still learning about cannabis, and reading informative content on your website or social media page encourages them to trust your brand.
But a sound content marketing strategy is necessary nowadays because people are bombarded with ads all the time. Just think about it. You see ads when you turn on the TV, when you watch online videos, and when you scroll mindlessly on your phone. It feels like everybody wants to sell you something.
Related: Digital Marketing Guide for Cannabis Business
That's why it's important for cannabis brands to create educational content. People are trying to learn more about the cannabis industry before buying a product. Reading your brand's informative content — content that's not pushy, that's not trying to sell anything, that simply lays out the facts — can convince your audience to trust you. And that can be a big first step in gaining a customer.
Content marketing is also one of the cheapest ways to attract potential customers. A survey conducted by Databox showed that 70 percent of marketers consider content marketing superior to paid advertising for generating leads.
And that's easy to understand in the cannabis industry. Let's face it, the cannabis industry is new and, like every other emerging industry, faces a big problem — people don't know who to trust. As a result, potential clients who learn about a new product will quickly try to find out more online. A sound content marketing strategy will help your brand be one of the top search engine results, increase your brand's authority and encourage prospects to buy from you.
That being said, a good content strategy will not only convince people to buy from you, but it will also convince them to welcome you in their inbox. Which brings us to the next digital tool you should use.
Email marketing is still one of the most effective digital tools available
Even though it might seem old school, email marketing still works. In fact, in a world where brands use chatbots, popups, influencers and carefully designed ads, email marketing is still king.
The Best Digital Marketing Guide for Cannabis and Cannabis Related Businesses
And you might find that surprising. Who even uses mail anymore, right? Well, it turns out that most of the world does. According to recent statistics, the number of active emails might have surpassed 5.6 billion in 2019. And that's not all.
A report from 2015 showed that every $1 that companies spent on email marketing generated on average $38. One in five brands had an ROI of over 70:1. So it's safe to say that email marketing still works.
Now, you might be wondering how effective email marketing could be for cannabis companies. Well, considering the fact that 73 percent of millennials — who are the target audience for most cannabis enterprises — prefer communications from businesses to come over emails, and that 99 percent of your prospects check their emails on a daily basis, you could say that it should be effective.
But email marketing is much more than hastily scribbling a newsletter during your coffee break and sending it out to a list of subscribers.
There are nine types of emails your cannabis brand should use:
Welcome email — This is one of the most important emails any business can send, but it's often neglected. As its name suggests, your welcome email should welcome your subscribers to your list. But you could also use this email to find out what made the subscriber join your list or what kind of messages they want to receive from you.
Newsletter email — This is the most renowned type of email, and it would be a shame not to use it. Unfortunately, some brands don't really understand how a newsletter email works and they can come across as spammy. You should only use this type of email when your company wants to share something newsworthy.
Promotional email — This email promotes your products or services. You should use it sparingly, as it can come across as spammy.
New inventory email — Let your audience know about the new items you're launching. You can use this type of email to build hype for a new product launch.
Reorder email — You can use this type of email to remind your audience that it's time to reorder certain products. This type of email works great for cannabis dispensaries because it helps you remind your customers to refill their prescriptions.
Product advice email — You can use this type of email to reinforce your authority and strengthen your relationship with your customers. One of the best times to send this type of email is after a customer orders certain products.
Educational email — Educational emails provide your customers with industry knowledge. This type of email works great for cannabis brands who want to improve their content marketing strategy.
Testimonial email — This type of email is great for online cannabis businesses. You should be careful with your timing when sending out a testimonial email. Make sure you give your customer enough time to test the product or service before sending it.
Survey email — Survey emails can help you improve your cannabis business. This type of email helps you collect useful information about your customers' experiences.
Email marketing works great when you know what you're doing. And you can improve your marketing efforts by leveraging some free digital tools.
Google My Business puts your cannabis business on the map
Google is the largest search engine in the world. People make about 3.5 billion Google searches each day, and that number grows by roughly 10 percent every year.
But here's why Google My Business (GMB) is so important for cannabis enterprises. About 46 percent of all those searches seek local information. And about 88 percent of the people who perform a local search (most of them include the term 'near me' in their query) on their smartphone call or visit a store within a day.
Based on those statistics, using GMB for your brick and mortar cannabis business is a must. And, the thing is, you don't need to be an IT expert to set one up. The process is simple and straightforward, and you could probably complete it in about ten minutes.
GMB allows you to control how your business shows up on Google Search and Google Maps. You can add your business name, working hours, photos and more to encourage potential customers to visit.
The great thing about using GMB is that once you do, Google remembers your company's location. If someone searches for products or services you offer near your location, you'll likely be the first result.
Yelp encourages your customers to review your cannabis business
After Google and Facebook, Yelp is the world's most renowned platform for reviews and recommendations. But, unlike the first two, Yelp was specially designed to showcase customer reviews. As a result, some people trust Yelp reviews more than Google or Facebook ones.
Cannabis businesses are allowed to create Yelp pages. Creating a Yelp business page is free, and it gives you the opportunity to add your location, hours and photos, as well as list special offers and more.
The cannabis community is pretty active on Yelp. Enthusiasts discuss the pros and cons of different strains of cannabis, and they sometimes recommend products based on their effects. Yelp's platform allows brands to offer recommendations and respond to customer reviews.
Besides GMB and Yelp, you can also use niche cannabis platforms to improve your online visibility.
2. Special offers still go a long way
Creating special offers for your customers is still one of the best ways to attract new prospects. And, in today's age, it's probably easier than ever to tailor your offers to your customers' tastes. Most websites use customer profiles to make shopping easier. As a business, you can use the client's order history to create customised special offers.
But you can also turn to some classic offers to attract new prospects. Use a 'buy one get one free' to attract more budget-conscious consumers. A 'build your own adventure' type of offer that allows your customers to pay a set price and choose three or four different items out of ten to 15 different ones can attract a more adventurous audience.
And one of the most popular and most effective ways to attract customers is by offering discounts. A report showed that 64 percent of online customers wait until a product is on sale before buying, while 59 percent search for promo codes online before making a purchase.
Discounting a popular item can create a temporary hype and attract more customers than an Apple store on a product launch.
3. Attending cannabis industry events can increase your authority
The term 'networking' has been thrown around so much that it became grating. When someone mentions networking, you can't help but feel like you're reading a LinkedIn endorsement. However, there's no doubt that networking, or attending industry events, can have its advantages.
The thing about attending events is that you never know who you'll meet. But, if it is a cannabis-focused event, you'll certainly meet people who have an interest in the cannabis industry. That might lead to future collaborations, or it might simply get your name out there.
Another good thing about attending cannabis industry events is that they're often frequented by journalists interested in cannabis. Renting a stall or simply interacting with the people around you could get you some media coverage.
Whether you sponsor an event or simply attend one, doing it can increase your authority and visibility.
4. Guerrilla marketing can increase the visibility of your cannabis brand
Not being able to promote your cannabis business with ads sucks, but you can think of ways to get around the restrictions imposed by social media platforms, the mainstream media or even the local authorities to promote it.
One of the easiest ways to promote your cannabis brand on social media and through the press without breaking any rules is to form retail partnerships.
Search for local retail shops (physical shops work better than online ones for this purpose) that attract the right crowd. Maybe the kind of retail stores that already sell some cannabis-related merch, such as printed T-shirts or hoodies, customised sneakers or caps.
For example, you could form a partnership where the shop creates an exclusive line of products using your brand's logo and/or catchphrase and promote them in the store for a limited amount of time.
You could also arrange for the products to appear in a local fashion magazine or to be featured on a local fashion blog. Even better, you could make a deal with an influencer so they would post a picture of them wearing your branded gear on social media.
You can also create your own swag if your budget allows it. You could then use ads to promote the swag on social media and increase awareness about your brand.
Other popular guerilla marketing tactics that work in the cannabis industry are:
Using tags to guide pedestrians to your shop — Might get you in trouble with the local authorities.
Graffiti showcasing your logo — Might be illegal.
Ambush event to give out free swag — Might get you in trouble with the event organiser.
Hijacking another brand's post with your comments — This one is tricky to pull off successfully, but it can be done.
5. Get creative with your ads
Even though you're not allowed to advertise cannabis on social media, that doesn't mean you can't still use ads. You can get creative with your ads and use them to increase awareness about your brand.
You can create an add about a random thing that's related to your business but it's not related to cannabis. For example, you could advertise the fun activities that will be available at your next event. You can talk openly about the event if you don't mention cannabis in the ad and you don't link to it. Just make sure to use the right hashtags so people can follow the breadcrumbs and find out what the ad is really about if they want to.
Another way to promote a cannabis business on social media is by using live streams. However, using live streams can get your account banned if you mention cannabis, so make sure you don't. Talk about any other aspect of your business. For example, you could stream the fun activities going on at your event.
Now, this type of advertising won't win you a lot of prospects, but it can increase your cannabis brand's visibility. But here's the thing. This strategy only works well if you already use a content marketing strategy and rank on the top position for the keywords your target audience is most likely to search for.
How to use the most effective marketing strategies in the cannabis space
These are the most effective and best marketing strategies in the cannabis space. You can use each of them to promote your brand, but the truth is that these cannabis marketing strategies work best when you use them together.
Don't just focus on one of these marketing strategies to promote your cannabis brand. Identify two or three strategies that would make a good fit your cannabis company's identity and make them part of your marketing efforts.