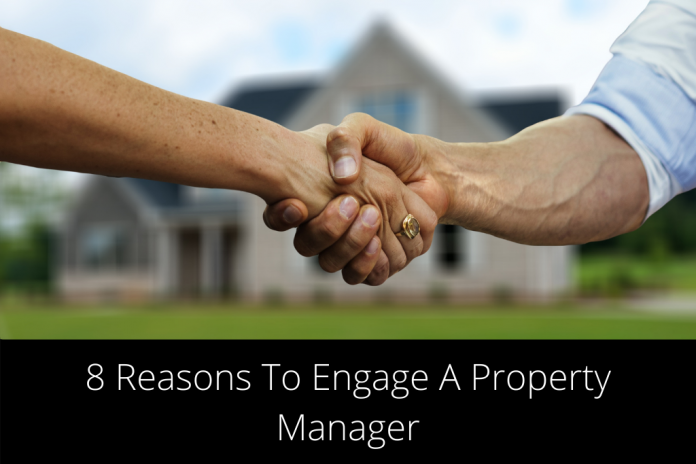 Effective management is the key to achieving your goals as a property owner. Landlords need to get a better return on their property investment which is determined by the management level. Real estate investments come with more significant risks and calls for landlords or investors to consider property management.
A property manager acts as the proxy between the landlord and the tenants. They are in charge of informing the landlord of any issues with the building and improving the tenants' quality of life. Hiring property management as a landlord frees you from endless work and provides peace of mind.
That said, let's take a look at some good reasons why hiring property management services is a viable investment.
Tenant Screening
As a landlord, it's essential to consider your tenants' safety and protect them from every hazard. Apart from installing safety measures, tenants may still be at risk from malicious individuals. Thus, it would be best to screen your tenants before putting their signatures on the lease.
Hiring a property manager ensures that all tenant applications are screened to know more about the individual. It's imperative to know are renting out your property to avoid exposing your tenants to criminal activities and guarantee their safety. The manager will check for any criminal background under the local or state laws before allowing a new tenant into the building.
Home Staging and Showing
A vacant house brings about a negative impact on your real estate investment returns. Thus, you need to ensure your house is in good condition before a tenant moves in or comes to check out the house's condition. You may lack time to attend to your building and make the house ready for viewing.
A property manager will help take the burden off your shoulders and use your time for other essential tasks. The manager is responsible for cleaning, repairs, replacements, remodeling, and other maintenance tasks to keep the house ready for viewing and renting out.
Rent Collection
You may live far away from your property that it may become hectic following up on unpaid rent arrears. It also becomes hectic dealing with tenants behind on their rent and keeping tabs on their payment history. The property manager will help implement a system to automate rent collection and allow online payment.
The manager has the skills to maximize the rental returns and ensure you move towards a better ROI. He/she is also responsible for negotiating with tenants who have rent arrears and a plan for them to clear the rent balance.
Property Maintenance
Property maintenance is one of the hardest and time-consuming tasks as a property owner. Your building will have increased maintenance demands overtime to maintain good conditions and turnover. Your building will call for various maintenance practices after a tenant moves out to prepare the room for another.
You may not always be around to check on your building's condition and check out what needs retouching. The property manager ensures the building is in a top-notch state to attract new tenants and retain the existing ones.
Legal Issues
As a new property owner, you may not know how to handle various situations such as evictions. Thus, you may have to deal with legal repercussions that are detrimental to your finances and reputation. Property managers know more about the legality surrounding home showings and evictions as per local or state laws. Thus, hiring a property manager provides knowledge and experience in handling issues the right way and helps you avoid any legal battles.
Maintain Communication with Tenants
The property manager is the link between the landlord and tenants. Communication is key in creating healthy relationships with your tenants and ensure you address any issues they raise. Hiring Property Management in Ipswich ensures you have someone on standby to communicate with your tenants and inform them about any changes.
Effective Planning
A good property manager will also help with your future building plans. The manager ensures your rent is on time and helps you maintain your finances. They will also help you source affordable and quality supplies to reduce your maintenance costs.
Improved Living Standards
The property management will always advise you on how you can add improvements to your building. They know what most tenants look for when renting and will encourage you to implement changes to improve your tenants' quality of life. This way, you can ensure your building features are modern and attractive to prospective tenants and ensure your existing tenants are comfortable in your property.
Written By: Raymond James
About the Author:
Ray is a sought after thought leader and an expert in financial and money management. He has been published and featured in over 50 leading sites and aims to contribute articles to help novice financial planners. One of his goals is to impart his knowledge in finance to educate and help ordinary people create and achieve their financial goals.