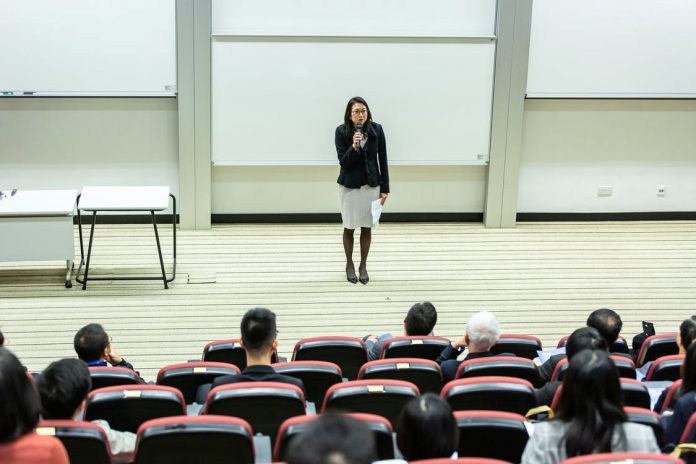 Running a school is no easy job. Every school requires plenty of resources and faculty to be successful. Along with improving the standard of your school, you also want to enhance learning. More importantly, you must have strong leadership. It is an essential factor that can make or break your school. Good leadership creates a positive school environment and enhances the morale of students and teachers. Exceptional leaders set the foundation for achievement, along with ensuring sustainability for the future. The perfect person for this job would be the role of assistant principal.
An assistant or vice-principal is typically an education administrator who holds a master's degree, specific certification, and teaching experience. They are responsible for doing the everyday tasks needed for the school. But more importantly, they interact with students, parents, faculty, and board members. They must also ensure students are protected. Along with meeting all the federal/state performance guidelines for their school. It may be a hectic and tiresome job at times. However, suppose someone is passionate about this job.
In that case, they will bring about a positive environment and play a meaningful and influential role. It is only possible to make a good impact if the assistant principal possesses good qualities, such as communicative skills, compassion, and empathy. Below we will talk about five reasons why every school needs an assistant principal.
1. Assist the Principal
Something that goes without saying is that the assistant principal's key role is to help out the principal all year round. However, it is not like an ordinary assistant job. The assistant principal schedules all the meetings and tasks for the principal. Along with assisting the principal in the administrative processes. They must also be qualified and capable enough to look after all the school's responsibilities if the principal gets ill or leaves. Being a temporary replacement will also prepare them for the role of head principal. After all, most people take on this job as they feel it will be a step towards being promoted to principal in the future.
2. Manage Administrative Tasks
Apart from assisting the head principal, they also need to work with the administrative staff to manage the school efficiently. The assistant principal is responsible for developing and executing different school policies. These policies include enforcing attendance laws and creating a student code of conduct. It also addresses issues regarding bullying or sexual harassment. Attendance policies are essential to ensure that students attend classes regularly. A student code of conduct is put in place to make students behave and follow the rules. However, bullying and harassment is a much more sensitive issue and is not tolerable. The safety of the students is crucial, and they need to ensure proper implementation and compliance with the school safety procedures.
More importantly, assistant principals purchase/approve supplies orders. They collaborate with administrators to set budgets and track the performance of the school. They also help in research to initiate new programs, along with evaluating the progress. Maintaining the systems for performance and attendance reports requires monitoring. In addition, they respond to any queries that may arrive from students, faculty, or the community.
3. Maintaining Discipline
Maintaining student discipline is essential. Nowadays, the role has evolved from that of a disciplinarian. An assistant principal is also responsible for small and mediocre tasks, such as maintaining decorum. They also have to inform students to stay in straight lines, wear the correct uniform, listen and respect the school assembly. Apart from this, they walk the hallways and check the classrooms. It is to ensure the rules are correct and classroom management is effective, with the help of the teachers. They also address student behavior, disciplinary, and learning problems. They keep meetings with students, and if necessary, with the parents to discuss these issues. They must be intelligent in addressing these issues. If not, the situation may worsen instead of the child learning and improving. Lastly, they are also a role model to the students. They need to possess good qualities of leadership so that the students become positively influenced.
4. Work with Teachers
An assistant principal works alongside the teachers to ensure everything is going smoothly. They set up meetings with the teachers to discuss class progress and to observe the performance of teachers. They evaluate teacher progress and go over the course material to determine if any discrepancies are present, which may require improvement. Working with teachers is also necessary to develop schedules, curriculum, and examinations. Assistant principals also hire new staff, along with providing training facilities. In addition to this, some schools also hold annual training sessions looked after by the assistant principal. It is for the teachers so that they stay updated with the latest curriculum and teaching skills. Most importantly, they provide teachers with support and meaningful advice. It will help them become motivated to do better every day.
5. Looking After Extracurricular Activities
An assistant principal must ensure a balance between the educational curriculum and extracurricular activities. Encouraging students to participate in extracurricular activities is just as important as making them study. The assistant principal needs to supervise the upkeep of grounds and coordinate usage of school facilities for various activities. They should encourage their students to participate in different sports activities, learn languages or do something they enjoy. They plan for field trips, along with ensuring safe transportation facilities for students are available. In addition, special school events, such as Independence Day, require immense planning and hard work. The assistant principal has to arrange the decor, people, and activities to make these events successful.
Conclusion
Most of the time, the role of an assistant principal is highly underrated. However, this is far from the truth. Without the help of an assistant principal, a school would not be able to survive. Even though there are people assigned for different purposes, everything would be upside down if no one supervises all these tasks. The job requires immense collaboration, communication, and listening skills. They are a leader for the school and should give constructive criticism to the faculty for improvements and growth. Lastly, they must stay updated on the latest educational advancements and trends and engage in professional development to perform their best.